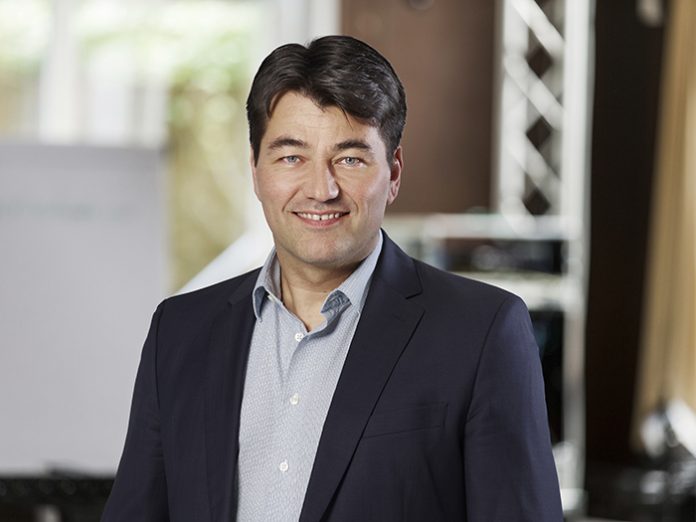 d&b audiotechnik is pleased to announce the appointment of Stephan Greiner as Chief Sales Officer. From 1 March Greiner will serve as a member of the Managing Board, reporting directly to Amnon Harman CEO.
Greiner succeeds Hans-Peter Nüdling, taking responsibility for Global Sales and Sales Operations, as well as Education, Application Support, and Product Services. With a degree in Electrical Engineering, Greiner's professional career spans more than twenty five years, having held senior management positions at Siemens, Osram, Everlight, and most recently as Vice President Sales EMEA at the international LED manufacturer, Cree.
Working both in Germany and abroad Greiner has a global perspective, and has a proven track record of managing sustainable revenue growth. Commenting on the appointment, Amnon Harman CEO said: "Stephan's impressive professional background and passion for technology will be a great asset to d&b at a time of significant development and innovation. His dedication to creating and strengthening business partnerships, and his expertise in building global sales structures will be a driving force as we continue to grow and enter new markets.
"d&b is an outstanding brand and a technology leader in the pro audio industry. The company's passion to provide the best sound solutions to its customers appealed to me instantly," said Greiner. "As d&b has successfully done so in the past, we want to continue to innovate and grow. Our goal is to bring d&b to the next level through the development of new market segments and business models, together with our excellent partner network. I am very excited to be part of the d&b family."