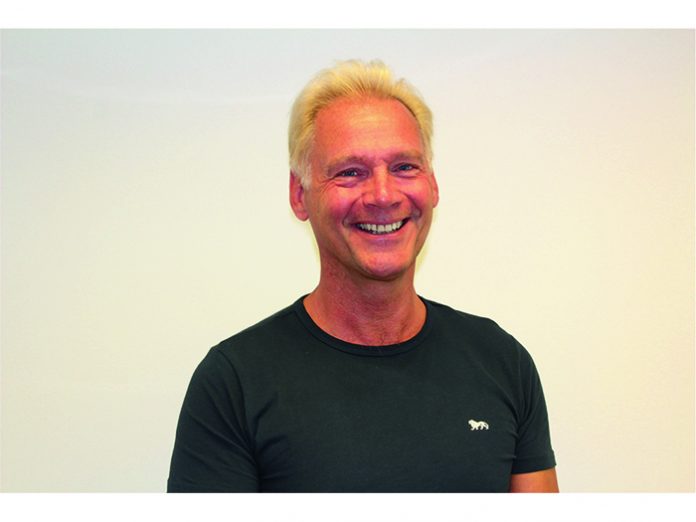 How did you initially get into pro sound?
"I blame my mother. In her estimation, the majority of long-haired singer / guitarists (like me) were destined to fail at that endeavor, so she took it upon herself to line me up with an interview at Klark Teknik. I got the job and thus ended another potentially glorious rock 'n' roll career…"
After a long stint in console manufacturing, what have been some of your career highlights?
"There have been far too many to single out. I've been involved throughout my career in helping to develop cutting-edge technologies – the products of the future, you might say – and when you bring them to market it changes the way people look at and design their shows. That means that there are several highlights every year. CODA is already proving to be another case in point."
You've changed jobs recently but you're a familiar face in pro audio. What are you relishing about your new challenge with CODA?
"Technically speaking, I didn't really change jobs. I'd retired last April having thought I'd achieved all my goals – it's a long story but when I discovered CODA Audio I knew there was another challenge that I just had to get stuck into! I'm relishing unleashing the best audio systems in the world, on the world. Every so often (in an audio sense, of course…) something comes along that blows your mind and you know it's the real deal. There are all sorts of flashes in all sorts of pans but this isn't one of them. The challenge is to get people to listen – and I will – the systems can speak for themselves!"
You recently attended Tour Link and The NAMM Show in California. What has the reception for CODA been like in North America? 
"I'd say it pretty much chimes with the response everywhere else in the world – that is to say we've had a fantastic reception in the States and we're looking forward to putting serious dents in the market. Our US team comprises some very experienced and highly respected figures who knew a good thing when they heard it, and joined us without hesitation. Three major US Rep firms, for whom I have a huge amount of respect, have also got on board after realising what CODA has to offer. Anyone who hears these products and then looks a little harder at the advantages they can bring, finds them hard to resist…"
What are your goals for the brand in 2018?
"To firmly demonstrate that a CODA system is without a shadow of a doubt the best sound system you can get – and then to sell truckloads of them all over the planet! As you might expect, our sights are set very high – when you have confidence in a product like this, there's no reason to moderate your ambitions, so we'll be pushing hard in every direction."
When you're not busy telling the world about PA Systems, how would we find you relaxing?
"Guitar in hand (my mother never completely destroyed the dream!), sun shining, poolside, in the company of great friends. Oh and perhaps afterwards, a glass or two of a fine red accompanied by a cheese of distinction…"