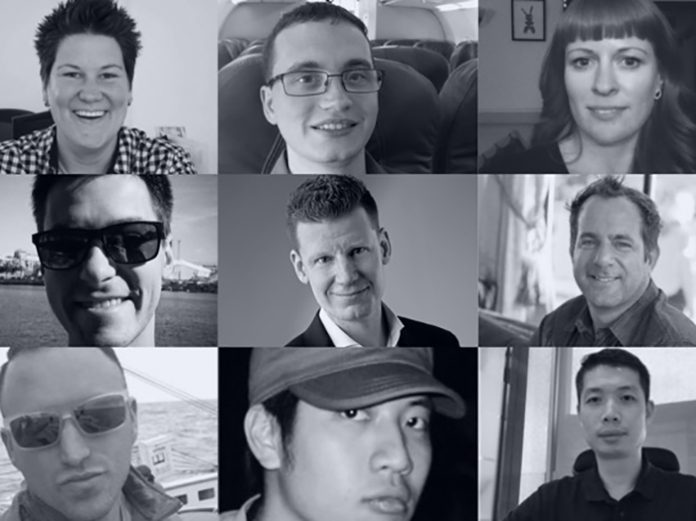 d3 Technologies is pleased to announce the expansion of its global sales team with new appointments for the EMEA, APAC and Americas regions. The company has experienced exceptional growth in the past few years, and the expanded sales force will further strengthen d3's position and support network worldwide.
Sarah Cox, who joined d3 Technologies in July 2014, has been promoted to Sales Director of the EMEA region. Sarah will use her experience to continue to push d3 into new verticals and markets across the EMEA region while helping to shape the future product range and the direction of growth. She will be supported by Eloise Reed who has come on board as Sales Manager EMEA. Reed was formerly Business Development Manager and Project Sales Manager at Martin Professional, where she spent six years working with a range of clients and projects globally. "Eloise brings to d3 a wealth of knowledge on the entertainment, exhibition, artist and architectural design industries, which will undoubtedly benefit our company."noted Sarah.
"To further support the region, we are extremely happy to welcome Krzysztof Grabowki. Krzysztof comes to d3 from our exceptional sales partner Prolight in Poland. He will join the technical sales team as Technical Sales Specialist, working with Peter Kirkup. This will offer our community a greater resource and diverse skill set amongst the EMEA team." added Sarah.
In the Americas, Marcus Bengtsson and Anthony McIntyre have come on board the New York sales team as Technical Sales Managers joining Hans Beijer. Bengtsson spent eight years as International Sales Manager, Technical Sales Manager and Senior R&D Engineer with LumenRadio AB; previously he was a Software Developer with Ericsson AB. McIntyre worked his way up from stage hand to Head Video Technician during a eight-year career with Ringling Bros Circus/Feld Entertainment.
Last fall, to meet the growing demand for d3 products and to better serve customers in the APAC region, Stephen Tsui was named Regional Sales Manager and Kevin Li Technical Sales Manager. Tsui has 19 years of sales experience in the telecom and media spaces. For the last ten years he held regional sales positions at various media solution providers, including ContentWise, Minerva Networks and Viaccess-Orca. Li has been involved with d3 since 2008. Prior to that time he worked for LED Artist (Teddy Lo Studios), a d3 Studio partner in Hong Kong, and was part of the UVA Nike team in China.
Fernando Kufer, d3's General Manager, added: "We are delighted to have the new members on board and to see Sarah become our Sales Director EMEA. Each region has seen strong growth over the past few years, breaking into new countries and verticals. We now have a growing network of over a hundred rental and sales partners, d3 studios and certified solution providers. With the ever growing community, we hope that the bigger teams will help meet the demand of each region."