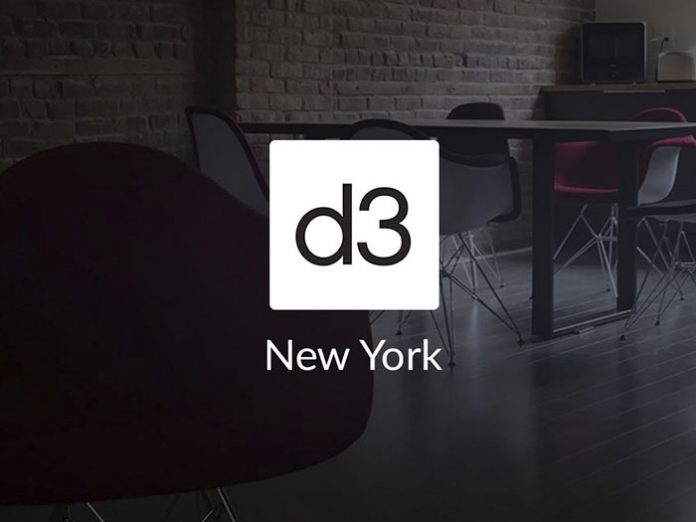 2016 has seen rapid growth for d3 in America, with it becoming the media server of choice for many of its high profile events and now awaiting the anticipated opening of d3LA, which will take place in early 2017. Credits include the GRAMMYs, Seattle Opera, Beyonce's Formation World Tour and the MTV Video Music Awards.
The New York team have recently opened its new collaborative work space, located on 343 Grand Street in Williamsburg – Brooklyn, NY. The space is not being used as a 'traditional' office environment; instead, it aims to be a social hub to bring the East Coast's d3 community together. The team have created a relaxed, open environment, where users can come together to work on their projects with experts nearby, demo to their clients, build out racks for shows, attend training, evaluate new software releases, and socialise with other d3 users.
Due to a huge increase in demand, New York's training now takes place, the first week of every month. Chet Miller has come on board to head the region's Training and Support. Chet comes from an extensive background of sound design, projections engineering and programming and due to his extensive practise in using d3, Chet brings a wealth of experience to this new role.
As it continue to grow, d3 is looking for a East Coast Technical Sales Manager. The role, is a highly technical, yet social sales role, with a primary mission of generating sales of d3 existing hardware products either directly or through channel partners as well as helping launch a number of exciting new products during 2017. Based in New York, time will be spent travelling, so the role will require a dynamic, resourceful, flexible approach.
In anticipation of opening in LA next year, d3 are also looking for a West Coast Regional Sales Manager. This is a straight up sales expert role working towards NORAM sales targets for d3 hardware. Again, whilst based in the greater Los Angeles area, there is opportunity to travel to projects, industry events, and meetings with the d3 customer base.