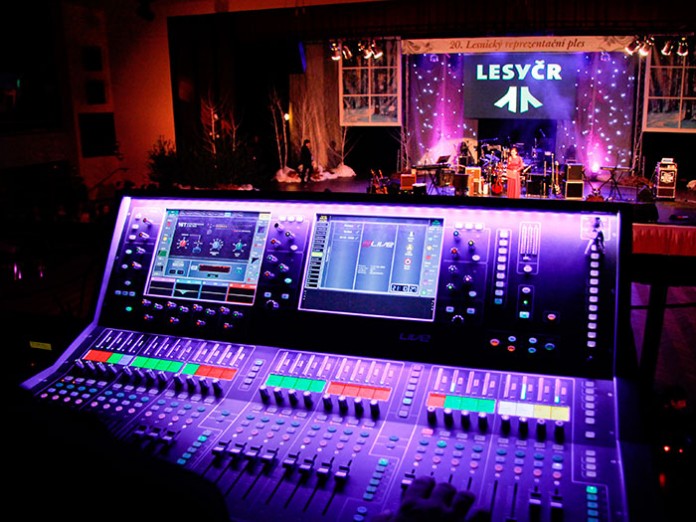 Czech PA company MB Agency has invested in Allen & Heath's dLive digital mixing system as part of an upgrade to its hire stock.
The system was used for the first time when MB Agency was appointed by the Czech Forestry Association to manage the technical production of its 20th Anniversary Gala Ball, which took place recently at the cultural venue, Aldis, in the city of Hradec Králové.
The event hosted performances from several well-known Czech artists, including pop singer Petra Janů and her band Golem, and the recently discovered roots music folk group, Jelen.
MB Agency's dLive system comprises a S5000 Control Surface with DM48 MixRack and a DX32 expansion rack fitted with 3 M-AIN and 1 M-AOUT modules to manage the drum kit. The dLive system was used with a RCF PA system.
"dLive's sound is simply astonishing, Having previously used iLive, I was impressed with the "wider" sound, the extra high headroom, plus the cutting edge latency, which speaks for itself," explained Zdeněk Patera, FOH engineer at MB Agency.
"Years of experience working with iLive consoles made it easy to pick up the workflow on dLive's user interface. It's great to see how far the Allen & Heath R&D team has developed features such as the channel strip assignment, FX engines and dynamics tools like the opto compressor."