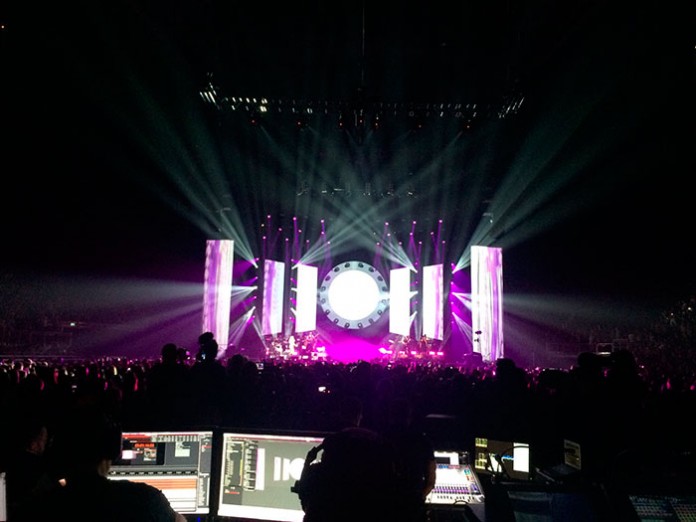 Mariah Carey is a musician that rarely needs any introduction after two decades in music and a collection of much-loved classics. At the start of March, the singer began her European tour, Sweet Sweet Fantasy, by returning to the UK after 13 years away.
Working for the production team behind the tour, Creative Technology (CT) supplied seven Panasonic projectors which were used to feed playback content onto a number of upstage panels, all driven by Photon. The panels were able to move across the stage with the projection tracking and following the movements.
The four panels centred around the main upstage display, a large circular panel, which was also projected upon. All the visual effects were completed using projection, proving that LED is not the only way to create a dramatic visual tour.
The Sweet Sweet Fantasy tour has now finished in the UK and is now moving throughout Europe, ending in Johannesburg during the start of May, completing 27 shows in total. This is not the first time that Mariah Carey and CT have come together, with CT working on the singer's 1996 tour supplying equipment for the European leg of her Daydream world tour.