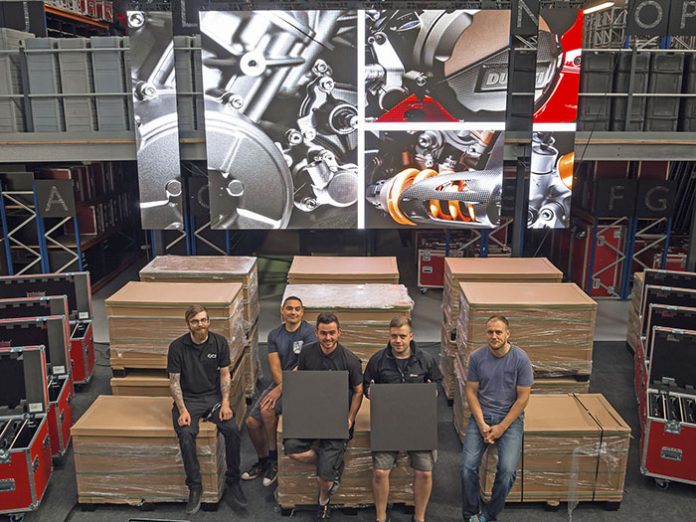 Event technical production specialist Central Presentations Limited (CPL) has invested in 80 sq metres of new ROE Black OnyX 3.4 mm LED screen plus ROE LED strip product.
CPL's own custom single point projector brackets can be used with the LED panels, which can be attached vertically to the truss and also rotated.
The new LED panels, strips and processing will join CPL's extensive stock of projectors, media servers, cameras and PPUs.
This investment comes after a high demand for LED, which is being increasingly specified for events of all sizes and budgets.