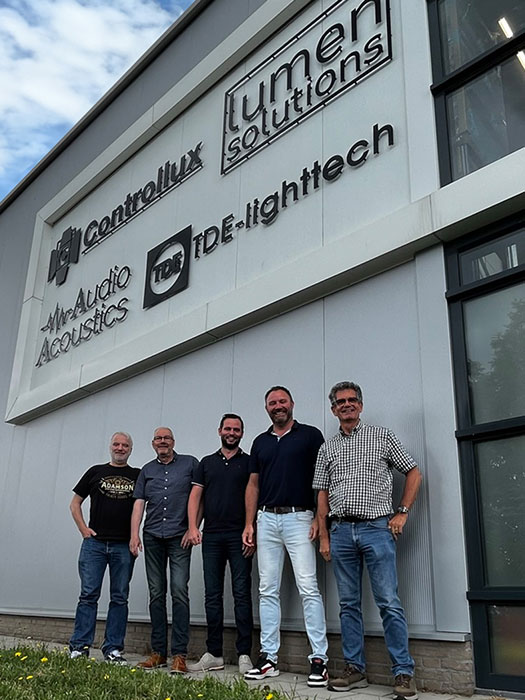 Controllux BV has been named the exclusive distributor of Obsidian products in the Netherlands.
Controllux distributes a range of brands and is delighted to have added Obsidian Control products to its offerings. "As we've transformed from a sales company to a full support system integrator with lighting, audio and architectural solutions, the demand for high-end networking and lighting control solutions has also grown," stated Bas Entius, Front Office Manager at Controllux.
"We had the need for a product line of our own that could meet both our high demands and the quality demand from our customers and Obsidian controls was the right fit. Obsidian products are complementary to our existing range of products so when customers now ask for reliable control solutions, we are able to provide even wider support for all their needs," Entius explained.
Obsidian, whose products are distributed exclusively by Elation Professional worldwide, has experienced sustained growth since its launch.
All Obsidian lighting controllers run ONYX, a lighting control platform designed for both hardware consoles and PC systems. Especially the NX1 lighting console has created a buzz in the lighting control community since launching in 2022 as has the NETRON line of data distribution devices.
"We are quite familiar with ONYX, which we are very keen on, and the NETRON package was exactly what we were missing — reliable quality, good looks and easy in use," Entius stated, recalling its similarity to other data distribution equipment they have used in the past but which didn't fulfil their need for versatile network solutions. "We sort of fell in love with the brand and our complete organisation embraced it, both sales and technical personnel."
"We carry stock, hold demo units, and have an experienced technical team actively in the market carrying, introducing and supporting the entire portfolio of Obsidian products," Entius concluded. "We are happy to be a part of the Obsidian story and look forward to a successful partnership."