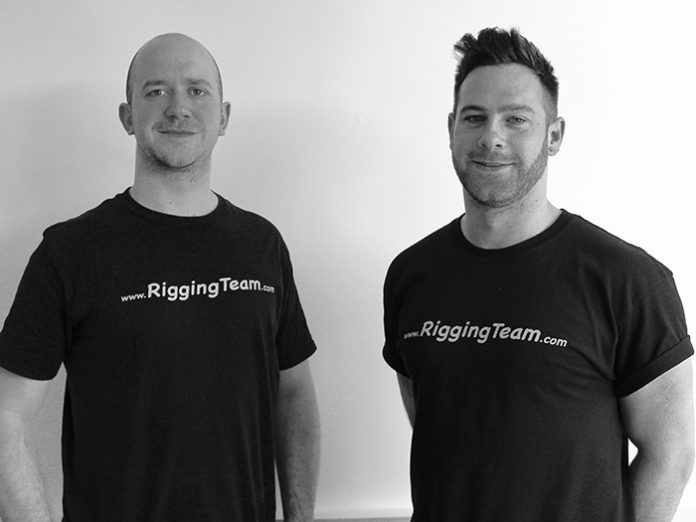 In response to an ever increasing workload Rigging Team have recently taken on two new members of staff; Andy Parish joined the company back in March with Shane Aldred starting mid-May.
Parish has many years working within the theatre and events sectors and is using his organisational skills to coordinate the day to day operations of the company. His extensive experience in performer flying is also being put to good use, most recently on a recording of Michael McIntyre's Big Show broadcast on BBC One.
Parish said: "This is a bit of a change of direction for me but I'm enjoying the new challenges and look forward to helping the company develop over the coming years."Aldred joins Rigging Team to lead the Test and amp; Inspection department allowing us to better serve our growing number of clients utilising this service. Additionally he is responsible for some of our key projects, as well as bolstering our team of on site riggers when required. "I'm excited at the opportunities my move to Rigging Team will present', said Aldred, "One of my first jobs is to implement new software to streamline our inspection process and enable our clients to view their certificates online."
Director Adam Searle commented, "This expansion has been on the cards for some time, it was just a matter of finding the right people to join our team. Both guys are fantastic to work with and have definitely had a positive impact on the company." Rigging Team provides specialist rigging, performer flying, automation services and equipment to all areas of the entertainment and events industry.