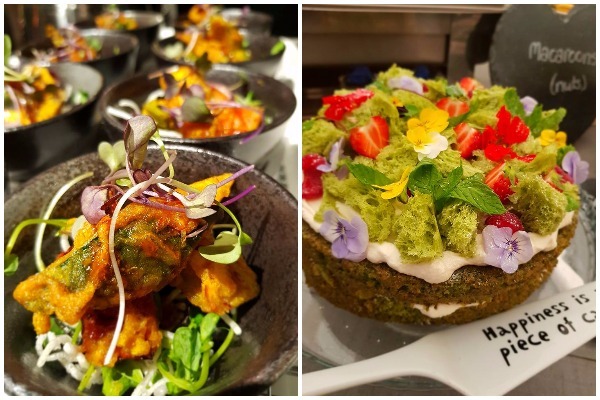 Eat to the Beat (ETTB) are back on the road with Coldplay and growing its own army of fans thanks to its catering of the A Head Full of Dreams tour, which is currently in North America following on from this summer's successful European dates.
ETTB has been feeding up to 300 people a day throughout the tour, which started in Munich in Europe in June 2017. During October the company were in Seattle before moving on to Edmonton and Vancouver, Canada and returning to the United States for 4 additional concerts.
The artist, production and crew catering specialists have become familiar with needs and tastes of the Coldplay entourage having catered for the band since the Parachutes Tour in 2000 and being involved with all Coldplay's tours since then building a close relationship with the band, managers and crew across the USA and Europe.
In 2016, ETTB provided backstage catering services for the band's 19 European concerts which took in 8 locations, including: France, Spain, Germany, The Netherlands, Switzerland, Sweden, Denmark and the UK.
Swedish singer Tove Lo, who has been supporting Coldplay on during the 2017 European Tour, praised the catering provided by ETTB. "Yes! We've just been talking about that, coz that is certainly not always the case. It's been such great food. I'm vegetarian and eat Vegan and there's always amazing options for that. When we get to the venue, it's always like 'Right, we're here, who wants to eat'…and everyone there is so nice."
ETTB Crew Leader Susan Power added: "The food we cook for our touring family evolves as we get to know and understand them better. The recipes we put together are often our first step in exploring new dishes, new ingredients and cuisines and, with them, new ways of living.
"We will take into account other factors too, the temperatures at the venues and the levels of tiredness for example, to offer the artists and crew the best experience possible – a tired sweaty crew often crave sugary or fried deliciousness and sleep for example, not necessarily always a fancy menu though we must cater for all tastes. They do like a good steak though, and get not a little obsessive about our crab cakes!
"Extra little touches we add include trying to keep the design of the room consistent so they feel as if its home at each venue – a safety zone as it were, with no strangers or photos without permission, just comfort and succour," explained Susan, who headed up ETTB's team of 17. "We have made many friends and love looking after them. This has been a very special tour indeed, and we shall miss them once it is over," she concluded.