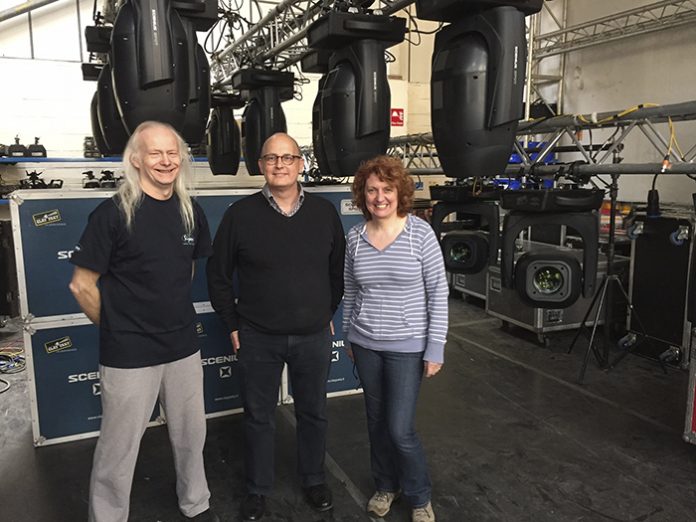 The Since 2001 Siyan has been servicing the live music industry with quality lighting fixtures. That means a regular reviewing of stock and updating of the rental inventory. MD Nick Valdez was looking to fill a gap in the 'big spot' category.
"These days there are so many options on the market that we look very carefully at what in on offer before making a final choice. There are many factors to consider but I think that quality of the optics is one of the primary reason we opted to invest in the Clay Paky Scenius. It has a very even flat field and the lamp characteristics enable it to produce strong colours right across the palette."
Siyan's customers are predominantly from the touring, festival and one off concert sectors; part of the decision to purchase the Scenius was driven by client request as Valdez explained, "Designers that work in the live music market tend to be very keen to explore the features of new fixtures on the market. The Scenius was specified on designs that we received, as well as us feeling confident that it was going to be a good investment for the company. I can see this fixture being a consistent workhorse that maintains a position in the market well into the future: Clay Paky have got this just right: the excellent optics, strong colours together with the great effects that are achieved when combining the animation wheel with gobo and prism make this an impressive luminaire."
The team from Ambersphere Solutions took some fixtures up to Siyan's base at High Wycombe for a couple of demos. "Everyone at Ambersphere has been very accommodating, as always Glyn O'Donoghue and Phillip Norfolk made sure this was a hassle free purchase. Having made the decision to invest and put things together from our side, we had the fixtures the next day! You can't get much better than that." The prompt delivery proved very timely; within the first week the Scenius fixtures had been used on one TV show, a concert at Hammersmith Apollo and a Wembley Arena gig. Exactly what any rental house would wish for.