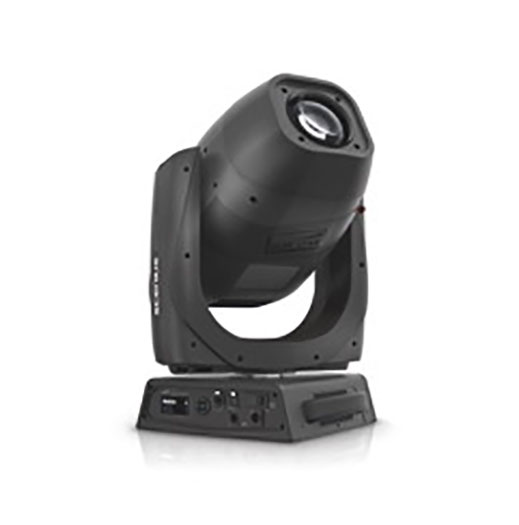 MTVU's Woodie Awards returned to SXSW in Austin, Texas where Clay Paky Scenius moving head spotlights made their show debut during the performance of London-based electro-pop artist Jack Garratt. Tom Kenny also returned for the third consecutive year as lighting designer of the show, which celebrates the music voted best by college students. A.C.T Lighting is the exclusive distributor of Clay Paky fixtures in North America.
MTVU is an award-winning channel that broadcasts to over 750 college campuses across the US. "Woodies/10 for 16" was hosted by A$AP Rocky on the main stage in Austin's American-Statesman parking lot. Garratt performed on a remote stage set up on the Anne W. Richards Congress Avenue Bridge across Lady Bird Lake.
"I had used Scenius to great effect for Justin Bieber at the MTV EMA Awards in Milan," reported Kenny. "I really love that light. It delivers everything we need, and programmers and operators enjoy using it, too. It's an exciting light to bring into the industry."
Scenius is the new moving head spotlight at the top of the Clay Paky range. Its advanced optical unit and the new 1,400W OSRAM discharge lamp provide a much higher light output than with previous generation 1,500W lamps. Thanks to its wide 8°-50° zoom, Scenius is perfect for every use. And its special effects are top-rated.
Kenny deployed four Scenius fixtures to light the 946-foot span of the Congress Bridge. "I needed lights powerful enough to cover the entire bridge," he said. "Four Scenius fixtures did that perfectly and evenly."
Another four Scenius units served as back lights and effects lights for Garratt's set. "Scenius was also fantastic in those roles," Kenny reported. "They have perfect correction for TV, and their gobos and colour were very impressive."
Back at the main stage Kenny used 40 Clay Paky Sharpys, which have become workhorse lights in his rigs. "I was one of the first to use Sharpys when they came out in England," he recalled. "I've used them ever since on every show I do."
Kenny obtained the Clay Paky fixtures directly from A.C.T Lighting, which he says provided "great back up" during his work on the Woodies.
Julio Himende was the production designer for the awards show and Aaron Black the art director.