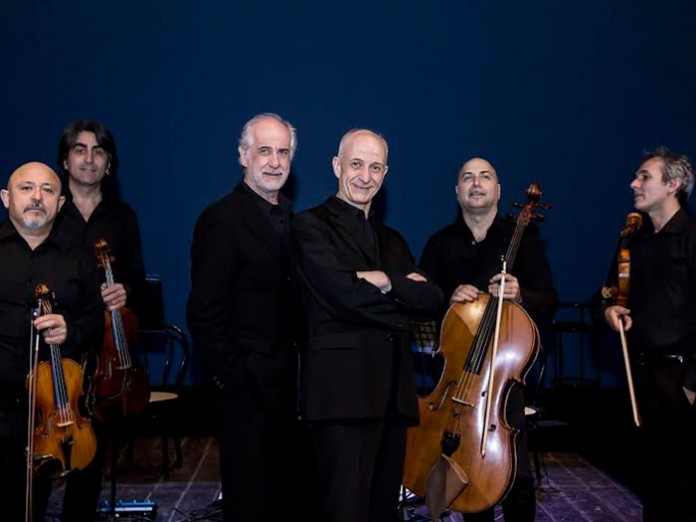 After Le voci di dentro, the Servillo brothers have chosen the Teatro Bellini to bring their latest creation, La Parola Canta, to Naples. It is a concert, a recital and a festival – skilfully illuminated by Clay Paky – made up of music, poetry and songs which celebrate the city.
LD Francesco Adinolfi took up the task of designing the lighting, which arose spontaneously last year during the Ravello Festival, where the two Servillo brothers performed with the Solis string quartet. The show began to take shape in January and, after the Bellini, it will depart for a short tour with dates already fixed in Rome, Barcelona and Cosenza.
The setup combines the power of a 1,500W lamp with a unique beam-shaping system, designed and patented by Clay Paky, which is capable of generating countless shapes in multiple dimensions. The Alpha Profile 1,500 ST is ideal for theatrical use. It houses a new elliptical reflector, the lens has a new special coating, and its colour temperature is 6,000K, with colours very close to the Planckian locus.
The Alpha Profile 1,500 is a valuable resource for all lighting designers who work in highly professional environments.