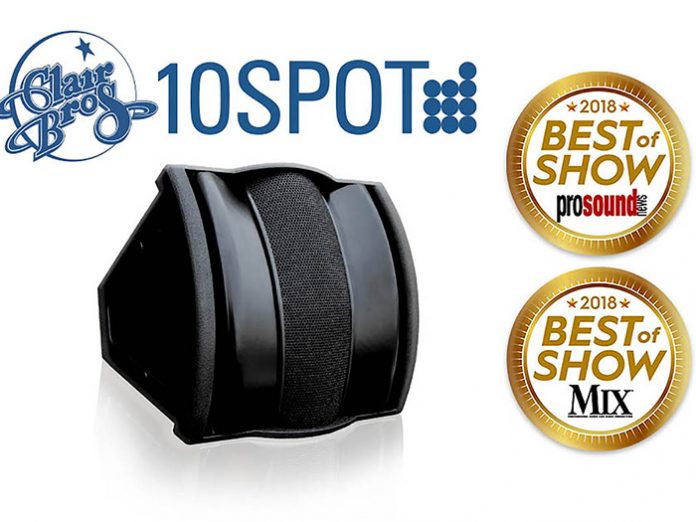 The Clair Brothers 10SPOT Hybrid Loudspeaker won the ultimate InfoComm Best of Show prize 2018 with its impressive performance features and design as a lightweight and compact loudspeaker with power to spare.
Inherent in the 10SPOT loudspeaker design is its hybrid nature – a speaker that combines Clair Brothers Curved Array Technology with its One Series coaxial horn technology.
This combination creates a unique form factor loudspeaker that takes up little space in a room while covering the listening area in a much more effective manner than conventional point sources. The 10SPOT's horn proved to be the feature that quickly drew the attention of the contest judges.
It's a coaxial horn arrangement that provides constant curvature in the vertical plane with progressively increasing divergence in the horizontal plane. You end up with a unique directivity pattern of 90° at the top and 135° at the bottom, across a 45° vertical coverage angle.
The ten-inch woofer and the compression driver each load into the masterful combination of two overlaid horns. This solution optimizes the coherent summation of the midrange from the woofer with the lower portion of the high-frequency driver without the horn shadowing, similarly to the Clair Brothers 1AM and 1.5AM stage monitor designs.
The Future Pro Audio Group InfoComm Best of Show Awards are judged by a panel of engineers and industry experts from submitted nominations. Criteria include ease of installation and use/maintenance, performance, relevance, value/ROI, network friendliness, versatility, and reliability.