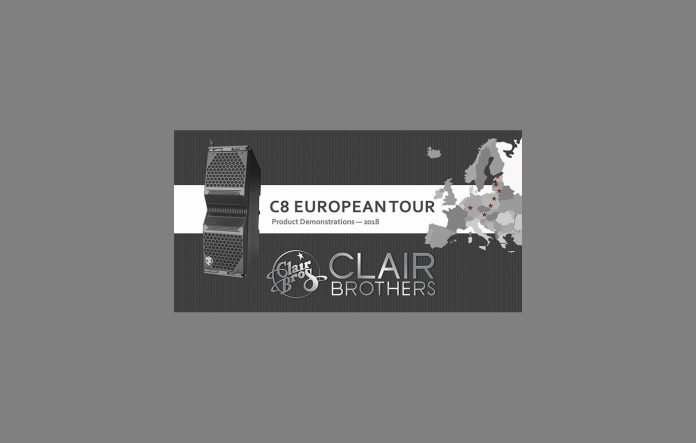 Following Germany stop during Prolight + Sound 2018 in Frankfurt, the Clair Brothers C8 loudspeaker demo tour will stop in at least 6 more European countries.
The tour features a 3-day event in Rimini, Italy as part of MIR and Live You Play 2018 on 6-8 May 2018, presented by Prase Media Technologies.
The next stops on the tour are Tallinn, Estonia on 11 May and Riga, Latvia on 14 May, hosted by SGS Sistemas, followed by a 4-date stop in Vilnius, Lithuania on 17-18 May and 21-22 May hosted by Muzikos Ekspresas. The tour concludes in Austria from 1-7 June, hosted by TON Eichinger.