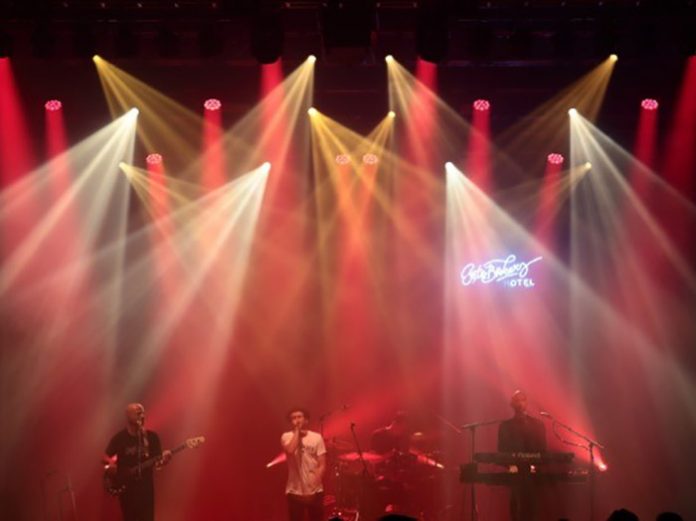 For this year's festival in Ingelmunster, Belgium, organisers wanted to up the visual ante for headliners including Pink Floyd and Levellers. To this end, Lighting Director Vincent de Schinckel specified a number of Chauvet fixtures for the festival's main stage, including 12 Chauvet Professional Maverick MK2 spots, 16 Maverick MK2 washes and 16 Chauvet DJ Intimidator 140SR hybrids.
Wanting to give the impression of visual depth from the audience perspective on the main stage, De Schinkel positioned the 440W Maverick MK2 Spot and 480W Maverick Wash fixtures over three rows of ceiling trussing hung from the front to the back of the stage. The contrasting looks of the Maverick spot and Wash fixtures allowed de Schinckel to create a colourful lattice of light which both illuminated the performers on stage and the audience, whilst simultaneously empowering the stage with a formidable visual aesthetic.
"I specified the Maverick Spots for their ability to produce incredibly powerful and sharp spot lighting with versatile effects such as gobos and three-facet prisms," commented de Schinckel. "The Wash fixtures, on the other hand, allowed me to contrast the spots with saturated and vivid colours. This combination painted the perfect backdrop on stage and created appropriately large looks for the main stage of the festival."
The LD made excellent use of the Maverick Wash's individually controllable pixels to cast a myriad of colours onto the artists on stage, or to provide complete wash effects when required. "The pixel mapping capabilities of the Maverick Wash gave me an extra visual dimension to play with," continued de Schinckel. "The speed of the colour change is also very impressive and allowed me to create the desired depth to the stage visuals."
In addition to the Mavericks, 16 Intimidator SR140 Hybrid fixtures were positioned both from overhead stage truss and on the floor. The resulting addition awarded the overall main stage with an extra visual layer.
"The Intimidator Hybrids were my secret weapon," said de Schinckel. "Given the incredibly compact size of the fixtures, the Intimidators can be used everywhere. Thanks to their ability to project crisp spots, beams and wash effects, the Intimidators were consequently able to transform the stage with impactful lighting and visual effects."
Bringing something new to the table in the world of main stage festival lighting isn't a simple task by any means, but thanks to his intelligent employment of a combination of Chauvet Professional and DJ fixtures, de Schinckel was able to create a lighting concept that was both visually exciting, practical and suitable for the festival's limited budget.
"I'm confident that my lighting concept gave all visiting bands – both established and up and coming – the best visual platform to perform to the best of their abilities," concluded de Schinckel. "The Chauvet fixtures ensured we didn't have to make any compromises."