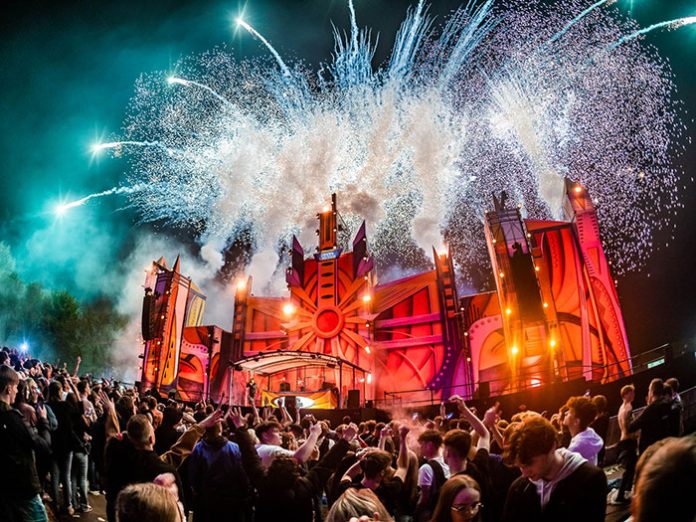 This year's Kingdance Festival and Dance4Liberation both featured an electrifying lineup of EDM stars and other performers and both took place on the same stage with the same lighting rig at the Wijthmenerplas lakeside park. 
Kingdance ended exactly one week before Dance4Liberation began, the rig shared by these two festivals performed smoothly, even though it remained in place for the entire week, using IP65 fixtures choices by John & Jane, commissioned by Story Event Engineering.
Contributing to his dual festival rig in weathering the elements, while also delivering looks for an array of performers were some 250 CHAUVET Professional IP65 rated fixtures.
Featured in this collection were the Rogue Outcast 1 BeamWash, Color STRIKE M motorised strobe/wash, COLORado Q40 Panel, STRIKE P38, and Ovation E-260WW IP warm white ellipsoidal.
The lighting in their design worked hand-in-glove with a curved video wall that spanned virtually the entire stage. Lighting positioned on and around the wall surface accented the video images.
Both festivals drew crowds exceeding 30,000. As for the lighting rig, it spent the week quiet and undisturbed. "Kingdance was an absolute blast, featuring three incredible areas to dance the night away with friends: the Main Area, Hard Area, and a thrilling addition, the Techno stage. The event delivered an unforgettable experience, offering a diverse range of music genres and an energetic atmosphere," John & Jane reported. "Dance4Liberation was equally impressive, featuring the Mainstage, Hardstage, and the exciting addition of a Techno stage."