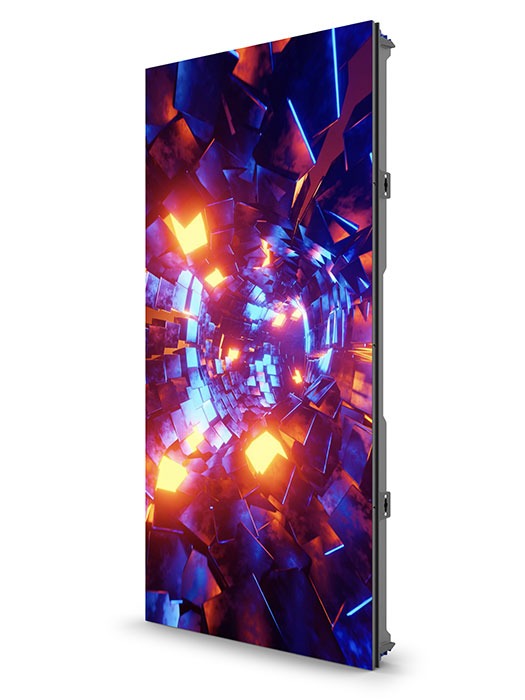 The new CHAUVET Professional REM series of LED video panels is intended for camera-friendliness, both in terms of the images it displays, and in the way those images are picked up by cameras for broadcast, livestream, and virtual/augmented reality productions.
Featuring two panels, the 1.9mm REM 1, and the 3.9mm pixel pitch REM 3IP, and its (7,680 Hz) refresh rate. The REM 1 has an output of 800 NITS, while its stable mate, the indoor/outdoor REM 3IP comes in at 4,500 NITs. Both panels feature low latency performance, and thermal calibration capabilities. Both are also driven by a potent Novastar processor that provides access to over 22bit plus grayscale, as well as a visual-driven VMP platform.
The REM series of panels both output in the DCI-P3 LEDs colour space, which offers 26-percent more colour possibilities than the typical sRGB/Rec.709 LEDs.  Working with these LEDs to ensure superlative performance are the panels' A10s Pro Novastar receiving cards, and HDR10 support.
The new mappable and scalable REM panels are suitable in a wide variety of settings, including live shows and events, broadcasts, and streaming applications, as well as XR/VP virtual productions. The panels can be hung, ground stacked, or wall mounted to support multiple designs and visual environments.
The REM series panels feature a modular, one-step magnetic locking system, while its integrated convex/concave curving capabilities and corner protection result in even easier rigging.