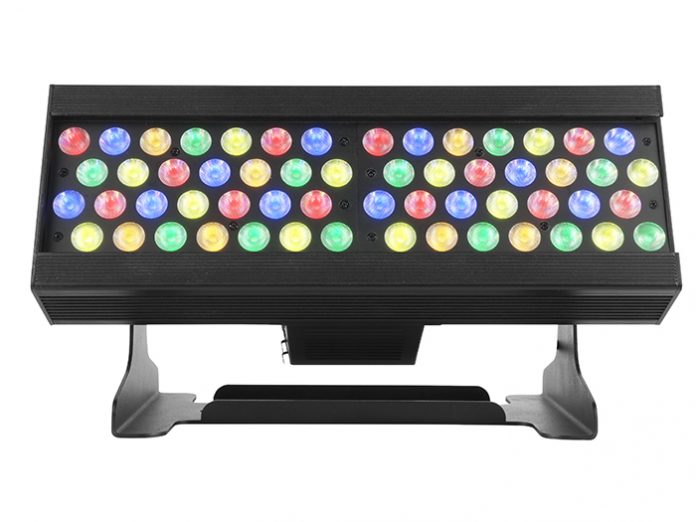 Chauvet Professional has launched its first range of Ovation batten style fixtures.
The new Ovation B-2805FC and Ovation B-565FC battens feature an RGBA-Lime LED system.
"Our original RGBA-Lime fixture met with a very enthusiastic reception, because it opened a whole new realm of colour mixing possibilities for designers," said Albert Chauvet, CEO of Chauvet Professional. "The natural thing for us to do was extend this colour mixing capability from the ellipsoidal to the batten category."
A 1,753mm by 210mm by 207mm linear fixture, the Ovation B-2805FC is powered by 280 8W LEDs. Its smaller counterpart, the Ovation B-565FC, measures 355mm by 190mm by 207mm, and is powered by 56 8W LEDs. Both of the Ovation battens come with a holographic filter.
The new fixtures work with a variety of control options, including RDM, Art-Net and sACN, in addition to standard DMX. Up to 10 sections can be controlled individually for maximum flexibility.
As LED fixtures, the new battens will also result in less energy consumption, reduced heat emission and lower maintenance costs. Both fixtures also feature a streamlined design that aids in cooling and makes power and data connections easier.
"In keeping with our design philosophy, we not only worked to create superior colour mixing with these fixtures, we also wanted to make them reliable and easy to use," said Chauvet. "The only way innovation matters is if it's reliable and convenient enough to use in the field."