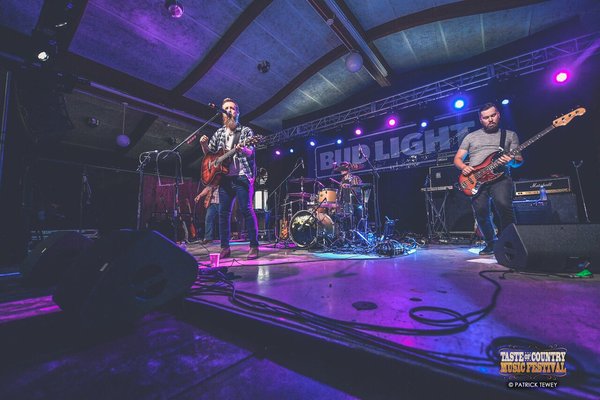 Dylan Jakobsen and Caroline Gray played hosted to 3-days of young up-and-coming artists at The Taste of Country Music Festival, utilising a range of Chauvet Professional fixtures.
Since its inception 5 years ago, Taste of Country, the largest event of its kind in the Northeast, expanded thanks to an eye-popping light show on The Bud Light Stage that S. Jeremy Peters designed with Chauvet Professional fixtures, controlled on a ChamSys PC Wing.
"I have done the site lighting for the festival before, and this year I took on the added responsibility of lighting the main stage for the early acts, none of whom had their own LD. It's a really big deal for these younger artists to appear at a popular festival like this with so many superstars. So, I wanted to light the stage in a bold way that projected a star image for these artists," Peters explained.
The veteran LD utilised a collection of Rogue fixtures, flying 4 Rogue R2 Spots on an upstage truss about 12 inches above the deck. Complementing the spots were 12 Rogue R1 Washes in Peters' rig.
"The Rogues worked well and made it easy for us to move the wash. We didn't want to climb to the roof between each set to reposition the front wash for every band. To accent our spots and washes, we used a Chauvet DJ Hurricane fog machine," Peters concluded.
Following the Taste of Country Festival, the Hunter Mountain Ski Resort hosted Mountain Jam, a 3-day event that featured some leading jam bands. Taste of Country Music Festival and Mountain Jam were produced by Townsquare Media Inc. and by Chet-5 Festivals, LLC.