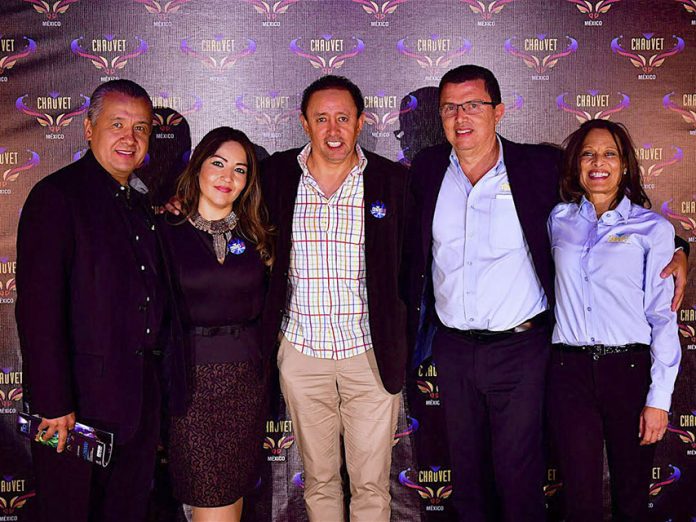 Chauvet Mexico had a lot to be happy about when it celebrated the grand premiere of its new office, warehouse, service centre and showroom facility recently. The company has been busy meeting the rapidly increasing demand for its products among dealers and rental houses.
Albert Chauvet, CEO of Chauvet, expressed his gratitude for these accomplishments to Carlos Zamora de Martino, General Manager of Chauvet Mexico, and the entire Chauvet team at the ceremony. "The hard work, enthusiasm and talent that so many people have devoted to Chauvet Mexico has been remarkable," he said. "We know that the tremendous results that we have achieved in Mexico the past year could not have been possible without contributions from so many people, and we deeply appreciate their efforts."
Over 100 assembled guests representing dealers and production houses joined Albert and Berenice Chauvet at the grand premiere festivities, which featured a buffet dinner, speeches and DJ entertainment.
"The shows were not only entertaining, they were a great learning experience," said Berenice Chauvet, Vice President of Chauvet. "Most importantly, this event was about people. Seeing the quality of the people at Chauvet Mexico and the quality of our customers, we can't help but feel good about our future in this wonderful country."