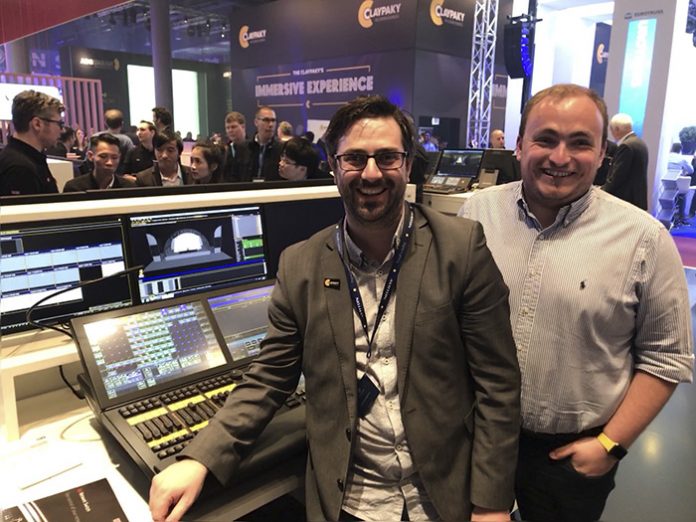 After a successful year with their first gandMA2 Light, Cambridge based CEG Hire & Productions decided to invest in a second console to ready themselves for the busy upcoming summer season. Director Ben Bowles contacted Ambersphere Solutions: "I've known our Ambersphere representative Matt Cowles for several years now. We have confidence and faith in his advice and support so he was our first port of call. His enthusiasm for working with us is a breath of fresh air. He's always available for answering queries and is super efficient at turning around requests."
Bowles explained the rationale for another purchase: "Since we purchased our first grandMA2 products last year, both our Light and Command Wings have been used on a variety of theatre, rock 'n' roll and corporate projects in the UK and across Europe. Whilst we don't always have particular jobs lined up for particular items in our inventory, we take a holistic view of market availability, especially during peak times of year and make sure we have stock to cope with demand. We've been constantly asked for more MA control than we own so it was inevitable we looked at adding another console to our stock."
When asked about his reasons for choosing the MA brand, Bowles was clearly enthusiastic: "The MA ecosystem of consoles, networking solutions and software provide unmatched functionality in the lighting and video control marketplace – we simply couldn't work in this sector going forwards without being involved with MA2. Add to that the fact that we've not had a single issue with any of our MA product to date and our purchase decision was essentially a no-brainer."
CEG take full advantage of all the support and training offered by Ambersphere Solutions, sending their staff and referring their freelancers to make the most of the training facilities at Ambersphere's HQ in West London.
"We also encourage our LD customers to visit; it helps improve their knowledge of how much they can get out of the board and the team there are always really welcoming. The grandMA2 Light has so much to offer: it manages to perfectly balance the need for functionality and a flexible workspace with portability and size and Ambersphere's excellent setup provides them with a great platform to really explore the console's potential for their design ideas." added Bowles.
Are there more purchases on the horizon?
"Almost certainly, I feel that, what with MA's growing position in the lighting control market, it will be inevitable that our stock of their consoles will grow along with our increased demand. Exactly which models we'll be looking at I couldn't say but I believe we will be talking to Matt about everything that MA has to offer along with the other brands that Ambersphere distribute. I couldn't rate our relationship with them any higher." he concluded.