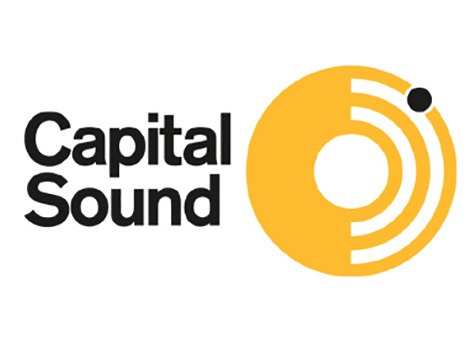 Capital Sound Hire has agreed to invest in a large quantity of Outline GTO long-throw high-SPL line array cabinets.
The total system is composed of 48 GTO C-12 large format line arrays, four GTO-DF (downfill), 24 GTO-SUB (subwoofer), eight GTO-FF (frontfill) and a package of 24 Powersoft X8 Dante Series amplifiers.
Capital Sound Hire General Manager Paul Timmins said: "Managing Director Keith Davis, Senior Project Manager Martin Connolly, Project Manager Robin Conway and I sat in the back row  of the upper bowl [at London's O2] and the clarity and sonic performance of the system blew us away. The highs, mids and lows were all incredible.
"There was not even a hint of needing delay hangs for the O2. This realisation certainly supported the GTO's reputation for being a long throw, high definition, big time PA. Plus the fact that GTO delivers high SPL with low distortion, rigs extremely fast and is lighter and more compact than its competitors is a major plus for us."
"I saw the reaction of Keith, Paul and Martin when they heard the GTO C-12 at the O2 Arena and immediately knew we had a great chance of completing the sale. It's been a real pleasure to facilitate part of the acquisition for Capital Sound but it's nothing compared to the satisfaction that this partnership will guarantee to all of the companies involved", stated Outline Business Development Manager Luca Giaroli.
Timmins revealed how Capital initially became interested in GTO: "Martin and I travelled to Italy a few years ago to hear a huge GTO 15 system in Rome and this was what first alerted us to the quality of the Outline brand. Even to this day it is probably the best outdoor reproduction we have ever experienced. We also have Capital-friendly engineers that have been flying the Outline flag and 'bigging up' the systems."
Outline's Giorgio Biffi, CEO of the Italian loudspeaker manufacturer said: "We value the intangibles Capital Sound brings to the deal. They have a long and proven record of being one of the industry's most reliable, hardworking, fair and professional sound production partners. We are delighted to welcome Capital Sound into our growing worldwide GTO Network."
Timmins commented on the Powersoft choice: "We have always felt the amplification package is as just as important as the loudspeaker system and our staff regards Powersoft as the industry's leading amplification brand. Capital already has significant experience with the reliability of the product powering our existing Martin MLA system."
Instrumental in the deal was Glasgow based distributor CUK Audio who handles the Outline and Powersoft brands throughout Great Britain and Ireland. Rich Soper, CUK Audio Brand Manager Live Sound commented: "We are thrilled Capital Sound chose the Outline system; an investment of this size is never one to be taken lightly and the GTO C-12 really proved itself a force to be reckoned with during an extensive testing period with Capital Sound.
"Coupled with the Powersoft X Series amplifier platform, the entire system is beautifully simple to use and stunningly efficient in its deployment. We continue to enjoy great working relationships with both Outline and Powersoft; as a system approach the synergy of the three companies puts us in the enviable position of being able to adapt and react to our partners needs to a far higher degree than many others."