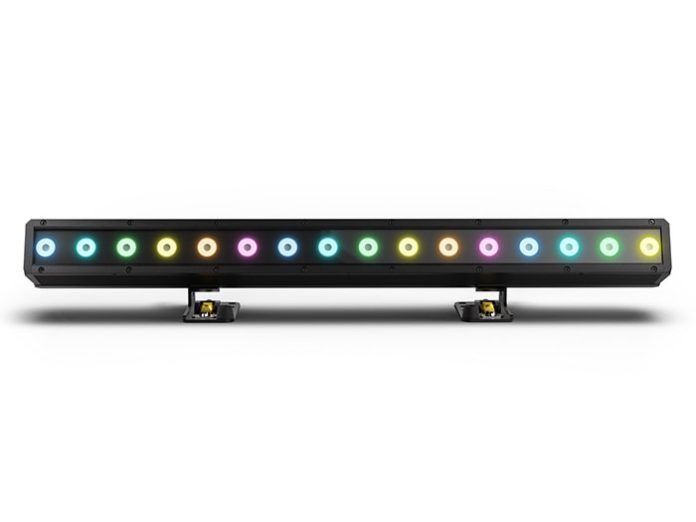 Cameo lighting PIXBAR G2 series by Adam Hall Group offers a variety of connection and mounting options that allow users to think creatively in all directions to create lighting effects for unique set designs.
PIXBAR G2 LED bars can be connected to each other via the side-mounted magnetic plates, even after connecting different models, the spacing between the LEDs remains consistent to create a symmetrical overall look. An optional STACK KIT is available for vertical stacking of up to three units with mechanical locking.
The combination of VERTI-MOUNT and M20 adapter also allows the PIXBAR G2 to be set up vertically on a base plate. At the same time, the VERTI-MOUNT adapter can be used in conjunction with the OMEGA BRACKET bracket to hang up to three LED bars vertically on a truss. Horizontal truss mounting is also made easier with the innovative adjustable feet of the PIXBAR G2 models. The patented Cameo SPIN16 adapter for the integrated 16mm TV spigots is also included.
Both PIXBAR G2 models feature 16 individually controllable LEDs. While the PIXBAR 400 IP G2 is equipped with 4-in-1 RGBW LEDs, the PIXBAR 600 IP G2 with its 6-in-1 RGBAUV LEDs expands the colour space to include amber and UV light. The beam angle of 24° (PIXBAR 600 IP G2) or 25° (PIXBAR 400 IP G2) can be extended up to 70° using optional filters. For noise-sensitive use in theatres or TV studios, the PIXBAR G2 series has a fanless cooling design for low-noise operation.