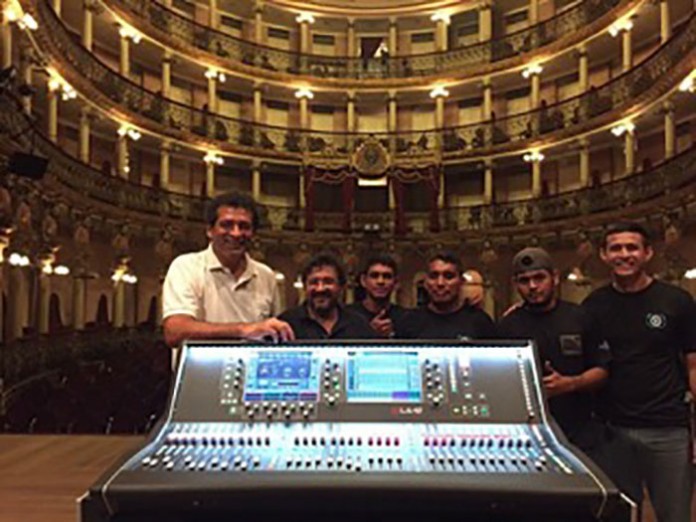 Manaus PA company, SPA, recently invested in Allen & Heath's dLive digital mixing system, adding the flagship S7000 Control Surface and DM64 MixRack to its hire stock.
"I was interested in investing in a new console to update our hire stock and went to a demo of the dLive," said SPA owner, Pedro Chaves. "I love the versatility of the dLive system, the expansion and networking capabilities, and the brilliant tools, such as the compressors and reverbs. The system works faultlessly in Brazil's climate too, which can be very hot and humid."
SPA's new system was used for the first time for the live recording of a new DVD, They Sing Samba, hosted at Manaus' spectacular Amazon Theatre, and at a concert of famous singer, Alceu Valença, also held in Manaus.
Aurelio Kauffmann, sound engineer for Alceu Valença, said: "This was the first time I had seen this console but it was very easy to figure out and soon I was surfing! dLive is very simple to use, the workflow is intuitive, and the sound quality is great. I really enjoyed mixing on it."