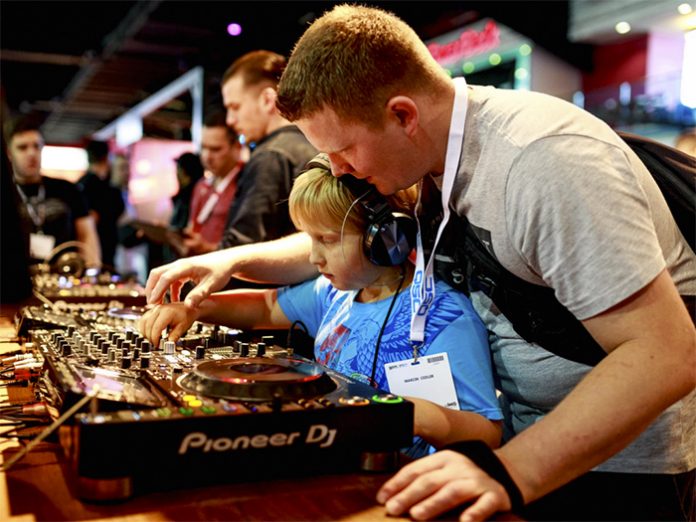 It is with great excitement that the team at BPM | PRO announce the return to an October dateline for 2017.  After a successful 2016 event celebrating 10 years of BPM, the new-look BPM | PRO will once again take place at Genting Arena, NEC Birmingham.
Continuing to represent the energy and creativity that drives the DJ & Studio and Sound & Lighting industry, next year's show will take place on Sunday 22 and Monday 23 October 2017. Once again, the show will provide a unique opportunity for both consumer and trade visitors to interact with the top brands in the industry.
Mark Walsh, CEO and Co-Founder said: "BPM | PRO has its own unique identity attracting both trade and end users to each day of the event. To continue the growth of the show, and in response to feedback from exhibitors and visitors, the return to October was an obvious choice."
"We have also decided to condense the show to a two-day event. Again, listening to feedback, as costs are rising and most business is done in the first two days of any show, it was the sensible decision."
Returning to the event will be the popular LEARN areas as well as the unique feature areas such as the Arena, PA Experience and the FX Stages. "We pride ourselves on curating an experience for each and every visitor. We work in the most creative of industries and want to represent that energy in the show, therefore the experiences and performances are incredibly important to us. 2017 will set the precedent for the future of events in our industry."
Returning to the Genting Arena, NEC, the reaction from visitors and exhibitors alike was extremely positive following the 2016 event: many feeling very much at home in a venue which was fit for purpose. With a social space for DJ & Studio, a full-height arena for Professional Lighting and Special Effects, and individual rooms for sound demonstrations, the move from a traditional exhibition space into this new venue has proved a big success.
Bookings are now being taken for stand space, sponsorship and media opportunities, if you are interested in exhibiting at BPM | PRO 2017 please contact: l.hopwood@markedevents.co.uk
Tickets will be on sale from Spring 2017.