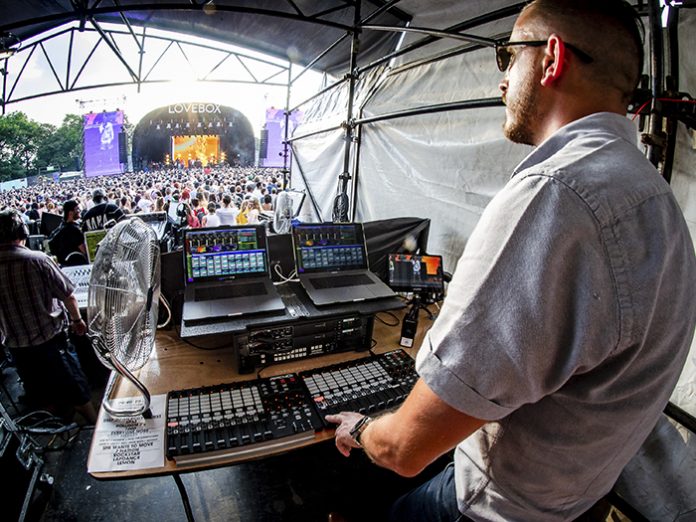 Live production specialist Vis-a-Vis Video have delivered unique video content for N.E.R.D.'s UK summer appearances with Catalyst V6 and a series of UltraStudio Mini HD from Blackmagic Design.
The software allows live operators to enhance an artist's onstage performance, by extracting images and elements from live camera signals and graphics, creating multiple outputs to LED screens or projectors on stage and throughout a venue, immersing the crowd within the live performance.
Catalyst's capture elements are built around Blackmagic hardware and for N.E.R.D's summer schedule, Stuart Mercer has built a compact media server rack, featuring a series of UltraStudio HD Mini capture and playback devices connected to two MacBook Pro. Signal outputs are then distributed via a 4K matrix.
"Every picture on the screens at either side of, and behind the band is timed and produced to run frame accurate to each song, so it's essential that each element of the video system is reliable and offers minimal latency," explained Mercer. "The UltraStudio's Thunderbolt 3 is critical to this, and makes sure the content and live capture is perfectly synchronized with the action onstage."
"We designed and built this system on Blackmagic capture hardware knowing the tough schedule and multiple fly dates with this tour. The hardware's reliability is unsurpassed, particularly for our outdoor summer schedule," continued Mercer. "We've already had to deal with incredibly hot temperatures in both the US and the UK this summer, however, the I/O hardware has continued to perform well, exactly when we need it to."