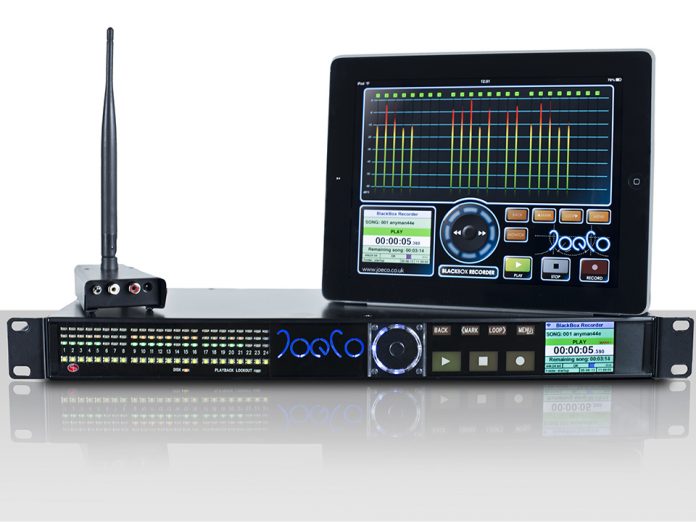 The ubiquity of digital recording has meant that the impetus to capture live performances – whether for posterity, reference or immediate commercial benefit – has grown ever stronger in recent years. JoeCo's rugged and trusted BLACKBOX Recorders continue to play a vital role in this regard, as Pete Nenortas – a mainstay of Portland, Maine-based Satronen Sound – can attest.
He took delivery of his first JoeCo system, a BBR1B 24-track unit, shortly before he was asked to head out on the road as an engineer with Mumford & Sons on the multi-artist Gentlemen of the Road tour. "The tech requirement for that tour was a bit above what I had been used to, so evaluating which system would be my primary recording device was a real priority," he said. "I settled on purchasing more JoeCo BBR1B 24-track balanced analogue systems, [with] each pair linked to provide independent 48-channel recording systems for two festival stages." Years later, he continues to depend on his BLACKBOX recording solution.
With the need to capture multi-track performances by between eight and 10 bands on each show day for release in digital download audio compilations, "it was important that we supplied a system that ensured we would not experience a single hiccup in the recording. Opting to go with JoeCo BLACKBOX recorders made me comfortable in being able to guarantee that I could capture all the performances without missing a beat," he recalled.
That was just the beginning. Since then, Nenortas has proceeded to integrate JoeCo units into numerous live concert multi-track settings. Particular highlights include a residency at Portland venue The State Theatre, where acts including Keane, Brandi Carlile and Michael Franti have all been captured with BLACKBOX BBR1B recorders. They have also been deployed to record live radio performances for subsequent post-mix and broadcast by artists ranging from Graham Nash to David Gray.
As is the case with so many BLACKBOX users, Nenortas highlights the reliability and functionality of his trusted BBR1B multi-track recorders – but also observes "not being tied to a laptop or desktop computer gives me a lot of ease. Buffering and operating system hang-ups [constituted some of my biggest fears] but I don't worry about those things at all with the BLACKBOX units," he said, adding that he has recently also begun using the JoeCo Remote app for increased control and metering options.