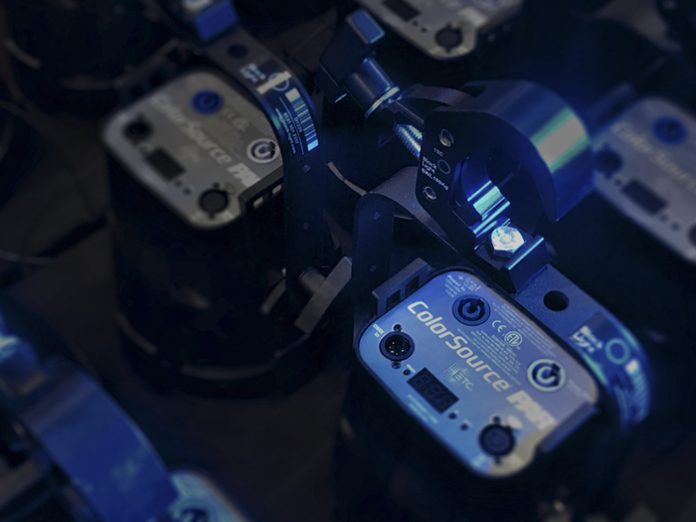 Black Light, Edinburgh, continues to invest in ETC ColorSource Family by adding 30 ColorSource Pars to its ever-expanding rental fleet.
Slightly smaller than a D40, the ColorSource Par is a budget-friendly solution for customers who do not want sacrifice quality for price. Eight homogenised LED arrays consisting of ETC's unique recipe of Red, Green, Blue and Lime colour system enable the ColourSource Par to provide a rich bright light unlike any other LED wash light in its class.
Designed and built to last in the USA where Calder Sibbald, Black Light Director, recently visited the production facility. Calder, commenting on his trip to ETC Southwest HQ said, "The culture within the ETC organisation is just amazing to witness and experience."
Already widely used in Black Light's installations, the reliability, ease of use and incomparable output of the fixture has proven itself already, and now the fixture will be available on the Scottish rental market.
Black Light have been providing Lighting, Stage, Sound and AV Solutions across Scotland and the UK for over 30 years. In that time, becoming Scotland's leading sales, hire, production and installation company with an enviable track-record working for a wide range of clients including theatres, schools, trade rental partners, retail outlets, interior designers, construction contractors and architects.