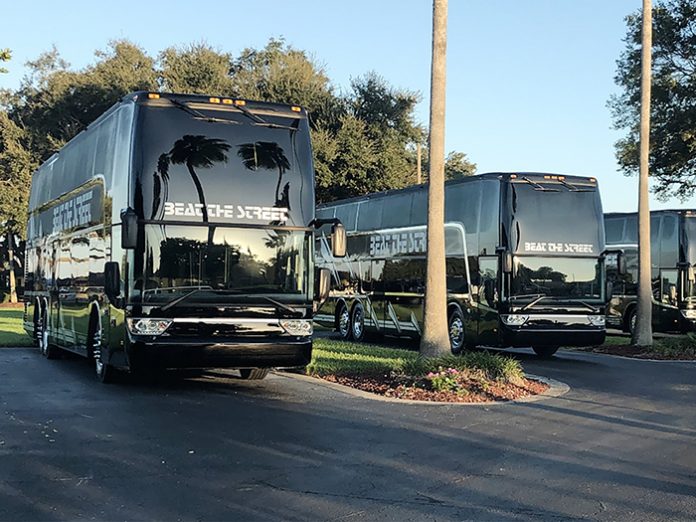 Beat The Street USA Inc, the latest undertaking by Beat The Street, will be on the road in January 2020.
The company is launching to the USA touring market with a unique double-decker, 16/14 bunk crew and band bus offer, secured via an exclusive deal with Belgian supplier Van Hool. It has also added the latest X3 single-decker models from Prevost to the line-up.
Double deckers are not yet used in the States for touring, but their additional capacity is well known to those US tour managers who use them with us in Europe and the UK. The US team, headed by Tim King who relocated from the UK to set up the new office, has already secured several key tours for 2020.
"American clients have been asking us for many years to run our buses in the States. Our first building phase will run till August 2020, with more to come," said Joerg Philipp, Managing Director and owner of Beat The Street.
The first new double-decker buses will be available to view at the company's official launch on January 29th, 2020 in Nashville.