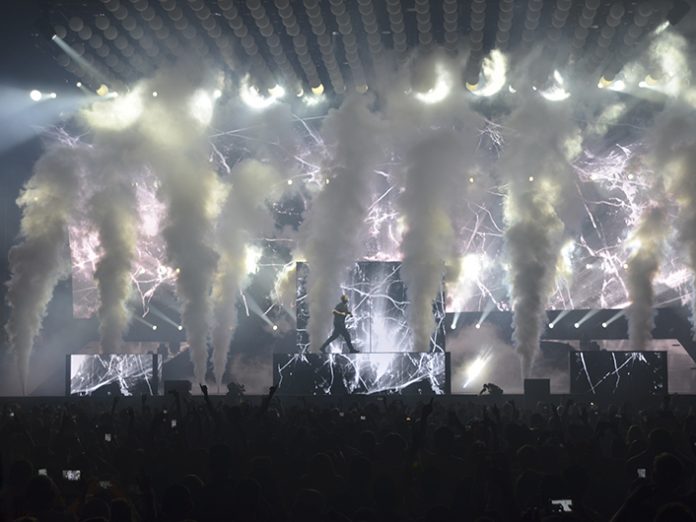 Drake's current North America concert tour has seen Barco and High End Systems provide AV solutions as part of a team led by LD Guy Pavelo and Tour Director Steve Kidd of GP-SK Design & Production.
The Summer Sixteen tour features an expansive stage and set design, an 86ft curved video wall, and a Kinetic system comprising hundreds of custom LED spheres.
Pavelo specified a significant amount of Barco and High End Systems gear to augment the extensive automated lighting package supplied by PRG: six MMS-100 moving mirror systems mounted on Barco HDF-W30 projectors, 66 SolaSpot Pro 2000's, 77 SolaWash 37's and 62 SolaWash 19's.
"We are ecstatic to offer our latest technologies in support of this dynamic, high-profile tour and appreciate the opportunity to partner with such a top-notch team of AV Designers and Producers," commented Scott Stremple, Vice President Entertainment Sales for Barco.
The Summer Sixteen tour kicked off in in Austin, Texas in July and is making its way across the US throughout the summer, culminating in shows in Drake's home country of Canada in mid-September and October.