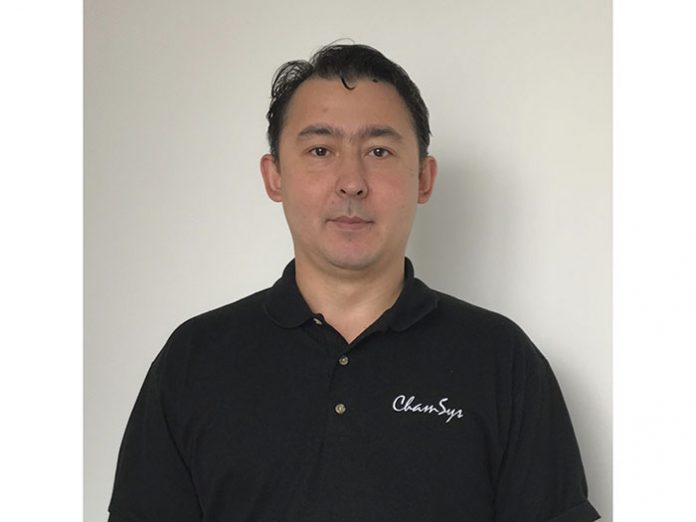 ChamSys Ltd. is pleased to announce that Aziz Adilkhodjaev has been named the company's International Business Development Manager. In his new role, he will be responsible for expanding and strengthening the international distribution network of the brand, as well as improving international customer support and training to enhance the user experience.
Chris Kennedy, ChamSys Managing Director, recognises this key management team appointment as an important element to maintain ChamSys' rapid growth: "With his detailed knowledge in the field of lighting control, Aziz will assist in taking the MagicQ MQ500 and MagicQ software to a new level, and his expertise in international distribution will also help ChamSys to expand into new markets."
Adilkhodjaev said: "I am really excited about the MQ500. It's an extremely powerful product with up to 200 universes from a single console and many unique functions – it can really deliver a punch. I am really looking forward to playing a major role in its evolution. With ChamSys' quick turnaround on new software features, which is second to none, I'm sure we'll see even more ChamSys consoles in the front of houses and venues around the world."
Tony Cameron, Sales Director, added: "We are very pleased to welcome Aziz to the growing ChamSys family. His appointment comes at the perfect time with our new and exciting MQ500 Stadium range and our continued expansion of our distribution network."
Aziz will be overseeing distribution in the Middle East, Africa, Asia – Pacific regions and Russia.