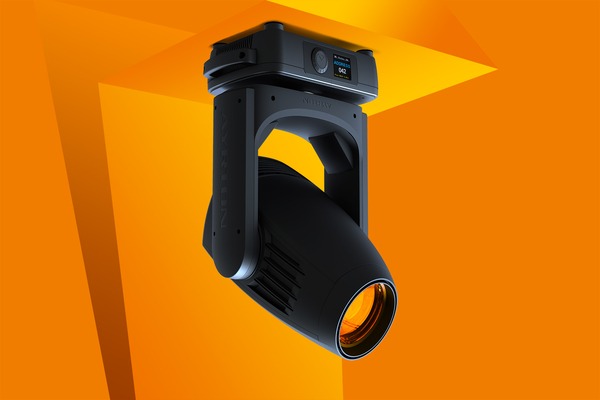 Ayrton exhibited at the 40th PLASA London 2017 with its exclusive UK distributors, Ambersphere Solutions, where it successfully launched 3 new products, including its first LED spot luminaire.
The Ayton Ghibli, MiniPanel-FX, and WildSun K25 TC were introduced to the market. Ayrton CEO, Chris Ferrante commented: "Ayrton is committed to providing the lighting designer with a complete range of lighting tools to suit every purpose and size of venue. Our new releases are indicative of the breadth of our product range which constantly evolves to meet the requirements of our creative client base."
As Ayrton's first LED spot luminaire, Ghibli marks an expansion of Ayrton's Automated Lighting range. Ayrton Ghibli boasts high output, optics, a 8:1 zoom from 7° to 56° and a selectable high CRI mode among its features, all housed in a compact design.
"Ayrton Ghibli is the smallest and lightest fixture in its class compared with both LED and metal halide products, and gives the best performance to size and weight ratio of any LED hard edge fixture available – and metal halide product in its class," explained Ferrante.
Ayrton Ghibli uses less than 900W of power in total, yet delivers an impressive output of 23,000 lumen, which renders it powerful enough for large scale arenas. In addition, its output is of an incredibly high quality, offering a crisp, clean and uniform beam with no hotspot, and fantastic centre-to-edge uniformity that delivers fat beams across its whole field, meaning Ayrton Ghibli is at home as much in theatre as on the touring circuit.
"The revelation was a real eye-opener to those who saw it and we were very happy with the approval and many compliments it received," added Ambersphere's Sales Director, Philip Norfolk.
Ghibli is fitted with a filter for optimising the colour-rendering index. This mode increases the CRI and can be activated remotely in situations demanding higher-quality light output. "Visitors were quick to see the advantage of using a CRI filter over versions which alter the LED engine to achieve higher CRI values," explained Norfolk. "The new filter system loses less light and means more versatility, compared to using a different light engine or even offering different versions of the same product to the market. Rental Houses clearly prefer to have just one solution that does it all perfectly."
The Ayrton MiniPanel-FX, a diminutive version of the Ayrton MagicPanel-FX, also starred at PLASA London 2017, indicating the company's continued development of a range of miniaturised versions of its hugely successful FX range. Both Ayrton's Ghibli and MiniPanel-FX will be ready to ship during autumn 2017.