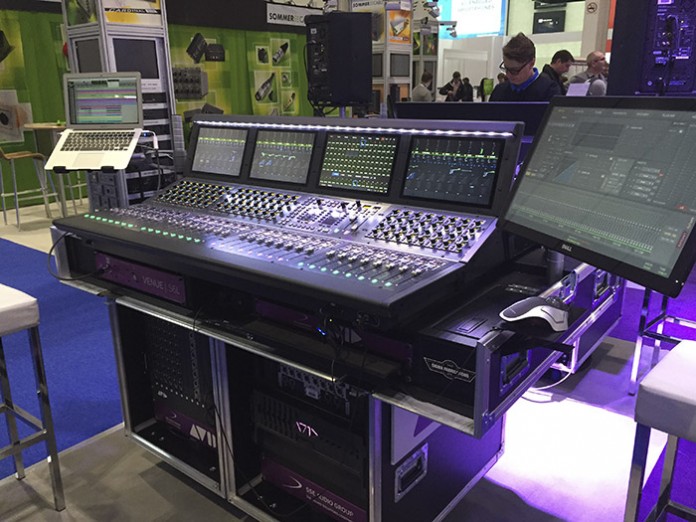 SSE and Wigwam are holding a series of one day events around the country to promote the AVID VENUE S6L live digital console.
The sessions will be hosted by James Baker from Avid's live sound team and will provide an overview of the S6L and its capabilities.
Where and When:
Mon 22 February – SSE Audio Group, Park Royal NW10 7RX
Wed 24 February – SSE Audio Group, Redditch B98 9PA
Fri 26 February – Wigwam Acoustics, Heywood OL10 2JG
Each session will run from 11am to 4pm with a buffet lunch provided. Places are strictly limited and will be allocated on a first come, first served basis.
The S6L is a fully modular, scalable live sound mixing system that promises functionality for a range of live sound mixing applications, including front-of-house, monitor, broadcast, theatre, and more.
Featuring the VENUE E6L live sound engine, S6L offers 'unprecedented power to handle huge channel and plug-in counts at the lowest possible latency'. It also delivers processing at 96 Hz and support for higher sample rates.
More details & sign up at http://bit.ly/avids6lroadshow