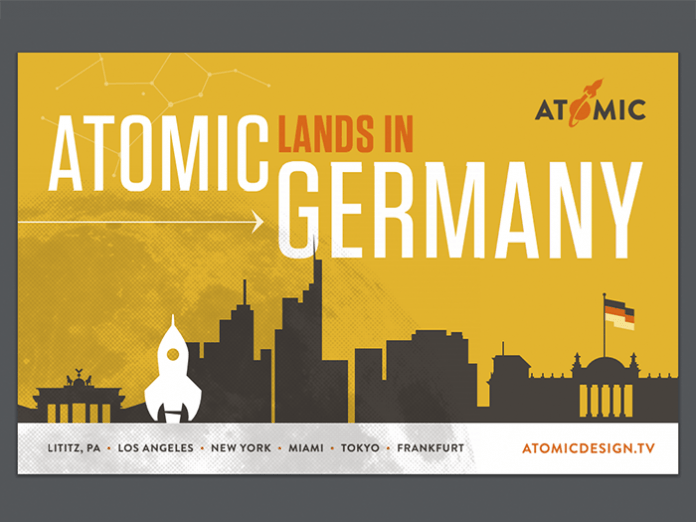 Atomic has announced a new rental solutions office in Frankfurt, Germany, as part of its partnership with Gahrens + Battermann, a service provider in the field of event technology.
With global clients including The Tonight Show, Verizon, NFL, Facebook and The GRAMMYs, Atomic Rental Solutions is continuing to expand its inventory and international distribution area.
In the past year and a half, the rental solutions department launched 22 new products, including brand new product line FABlok. The company is now looking to expand its presence in the European market, with former Producer Felix Nuyten re-joining the team as Director, Rental Solutions Europe.
Established in 1983, Gahrens + Battermann's core areas of expertise include all aspects of media technology – from video, audio and lighting to IT.
"Our team is thrilled to expand across the globe so rapidly," said Rob Barber, Vice President of Atomic Rental Solutions. "Our Germany location is opening just nine months after the new office in Tokyo and we'll keep expanding as the international markets demand our product. All of the rental products are being designed, prototyped and built right here in Lititz, PA and then shipped to Frankfurt."
"The Frankfurt warehouse currently offers classic products like Wafers, Chiclets and Pyramids," he continued. "By the end of 2016, the product offerings will include 19 more SuperLever panels and our SuperZipper product line."