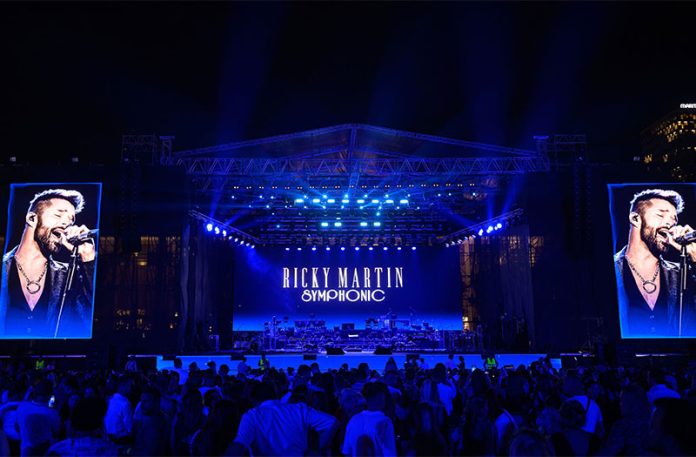 PROLIGHTS fixtures lit up Skënderbej Square in Tirana, setting the stage for the Ricky Martin Symphonic.
PROLIGHTS local distributor, ASLV Albania, supplied the sound and light system contributing to the success of the show.
Comprising approximately 307 PROLIGHTS luminaires. This array included the PanoramaIP Spot, PanoramaIP WBX, Stark 1000, Razor 440, Sunrise 2IP, LumiPar 12IP, LumiPix 16H, and Lumipix 15IP.
"The show was a terrific success," declared the ASLV Albania team. "We are immensely proud to have contributed to this extraordinary event. Once again, PROLIGHTS fixtures proved to be the ideal choice, elevating the concert to new visual heights."