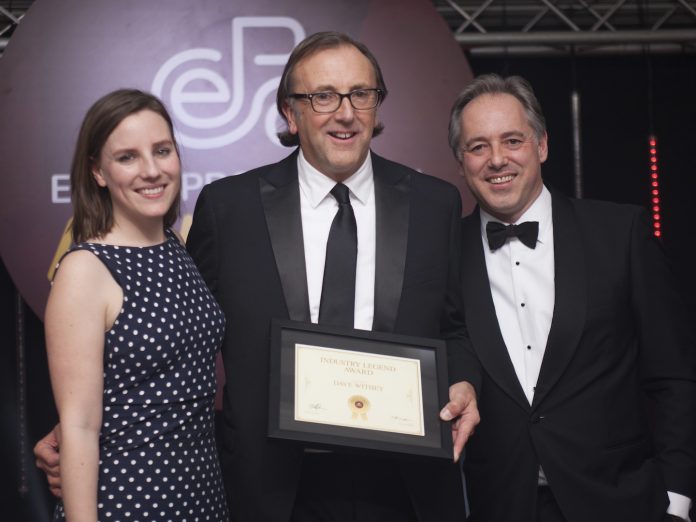 To begin the night of accolades, Arena UK & Europes' CEO Grahame Muir presented a newly-created Industry Legend Award to Dave Withey, acknowledging the tremendous impact he has made on the events industry throughout his 40 years working for Arena Seating.
Withey, Arena UK & Europe sales and marketing director commented: "It was such a surprise to be honoured with this award. My thanks have to go out to my wonderful colleagues at Arena that I've worked with over the years, in particular Jill Mowat who has put up with me for over half of that time, as well as the many peers and friends that I have had the pleasure of collaborating with across the events industry."
Arena Structures came highly commended for its work in the Best Structure Supplier category in honour of their outstanding triple decker hospitality structure installed for The Jockey Club's Festival at Cheltenham Racecourse.
Rounding off the evening in style, Arena Group won the prestigious and highly contested Editor's Award for its outstanding delivery of innovative temporary event environments and delivery of service that consistently exceeds client expectation.