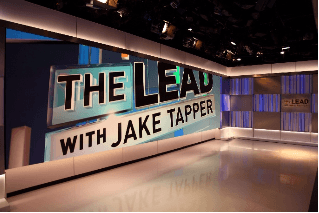 Strengthening its ability to supply rental customers with the broadest range of top-of-the-line displays, APG Rentals, North America's leading sub-renter of large video wall displays, today announced the addition of super high resolution 2.9mm, 1.9mm, and 1.5mm LED displays to its portfolio. APG Rentals showcased the new line-up at ExhibitorLive 2017 at the Mandalay Bay Convention Centre in Las Vegas, Nevada on the March 13th – 15th.
"We are proud to be the industry's first display rental company to offer super high resolution 1.9mm and 1.5mm LED displays to our customers," David Weatherhead, President and CEO of APG Rentals, said. "Client demand for high resolution rental displays has been growing, and we're proud to announce that these narrow pixel-pitches are available for immediate rental. This means that, unlike ever before, our rental and staging customers can create spectacular, super-high resolution video walls. The 1.5mm and 1.9mm walls are particularly good for high-resolution requirements such as broadcast."
At ExhibitorLive, APG Rentals demonstrated their 2.9mm LED product with a 20ft x 12ft high HD video wall. "We're excited to speak with our clients and partners at ExhibitorLive about our spectacular LED rental solutions," Weatherhead added.
In addition to their zero bezels and high resolution, the new LED displays include custom APG Rentals' designed framing and hanging systems, which enable incredibly simple on-site installation. In fact, in a recent test of its new 2.9mm LED system compared to a competitor's, APG Rentals' display took half the time to set-up. Additionally, APG Rentals includes video wall technician assistance to accompany every install of a 1.9mm or 1.5mm LED display to ensure complete precision. Quantities of the 1.9mm and 1.5mm solutions are limited, so clients are advised to reserve inventory and APG technical resources early.
According to Weatherhead, APG Rentals has always been focused on the high-end, indoor segment of the video wall market. "Since our company's inception, we have looked to the future. APG has been in the LED business since 2008, when it was one of the first companies to invest in NanoLumens' LED displays for the rental market. Back then, 5mm was considered the high-resolution," he said. "We're crossing another innovative frontier in the video wall market by allowing our customers to rent super-high resolution LED displays."
APG Rentals' demonstration centres in Orlando and Toronto are also equipped with the new fleet of LED displays, and any interested parties are encouraged to visit the facilities.