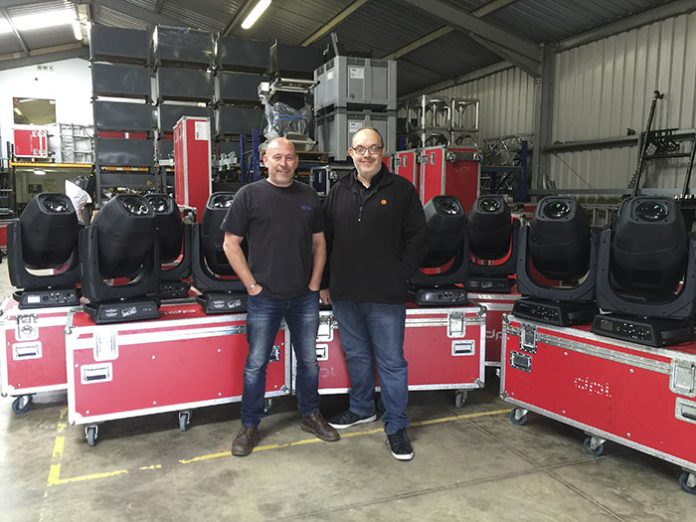 DPL Production Lighting has recently chosen to invest in the newest moving light fixture from Clay Paky, the Scenius.
The lighting company's clients range from schools and drama groups to music festivals and arena shows. "As a company that supplies equipment to all sorts of different events, from those looking for a single followspot or a couple of washes up to a full festival lighting rig with all possible bells and whistles on it, we have to maintain the very broadest range of stock in the warehouse," spoke DPL Production Lighting Managing Director Darren Parker.
"We already have a solid relationship with Clay Paky's UK distributors, Ambersphere Solutions, and have invested in Clay Paky before with great success so it seemed the obvious way to go."
Parker has a long-standing relationship with Ambersphere; DPL have made purchases from all four of the Ambersphere family of brands. For control the company has invested in MA Lighting, followspots courtesy of Robert Juliat, Magic Blades from Ayrton and B-Eyes and Mythos units from Clay Paky.