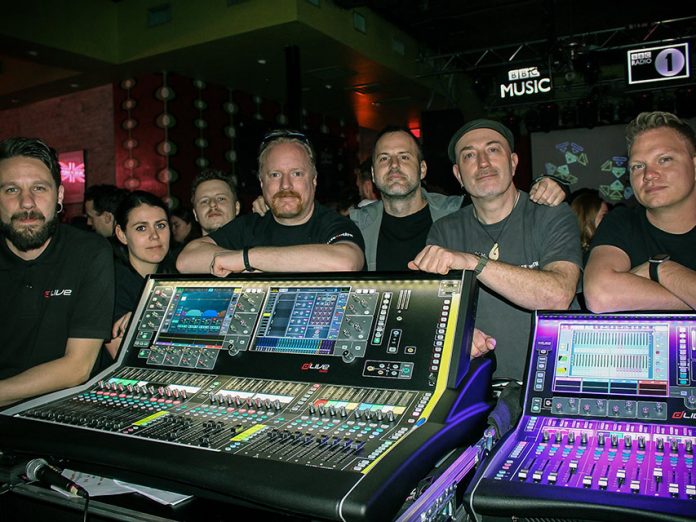 Allen & Heath digital mixers are once again at the forefront of this year's South by Southwest Music and Media Conference (SXSW) in Austin, Texas, USA.
Mixers from across the dLive, GLD and Qu ranges are employed in many participating venues across the city during the six-day event, most notably for the renowned British Music Embassy showcase.
Hosted at the Latitude 30 club, British production company, CATO Music, has installed three dLive systems to manage FOH, monitors and broadcast duties for up to 12 bands a day.
With a new band appearing approximately every 40 minutes, a quick setup and easy navigation for each visiting band engineer are the key system requirements. Secondly, the system needs to provide a multi-track recording feed for the BBC, which plans to broadcast much of the British Music Embassy programming.
A dLive S5000 Surface with DM32 MixRack is installed for FOH, digitally split via GigaAce to a DM64 with S3000 for monitors. Also, a new C Class system, comprising the C1500 rackmount Surface and CDM32 MixRack, is employed for system control, continuity, VT, DJ, announcements and the recording and broadcast feed for the BBC via Dante.
Simon Buckley from Cato Music, commented: "The setup we have provided means it only takes a few minutes for an engineer to get comfortable with dLive. Everyone is really happy with the intuitive workflow and exceptional FX and processing options. Combined with the rich audio quality, I think we are in for a smooth run!"