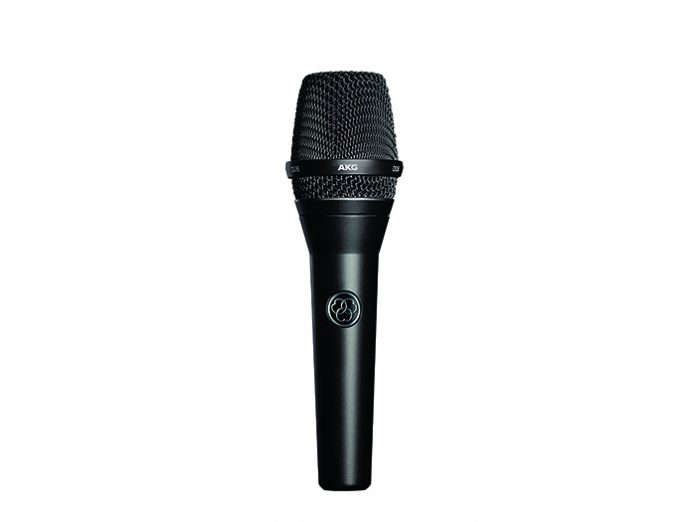 AKG by Harman has announced the new AKG C636 master reference handheld condenser microphone. In addition to a custom-tuned capsule, the C636 is engineered to reject feedback, handling noise and pop noise so vocalists can fully focus on their performance.
The AKG C636 features three proprietary technologies that are designed to address several common problems singers face on stage, including feedback, handling noise and pop noise.
The C636 essentially eliminates feedback by combining a uniform cardioid polar pattern throughout the entire frequency spectrum with a specially designed suspension and grille for the capsule. This approach to housing the capsule avoids unwanted sound reflections on the back of the capsule, ensuring feedback and spill over rejection.
The C636 also integrates a double shock suspension system, reducing unwanted handling noise. The capsule sits on a highly absorbent rubber bearing that eliminates any structure-based noise, while an adjustable balancing network cancels vibrations over a wide frequency range.
A multilayer protection system prevents unwanted noises, consisting of the grille, a foam layer behind the grille and a magnetically attached mesh layer on top of the capsule.
The AKG C636 will be available from April 2017.