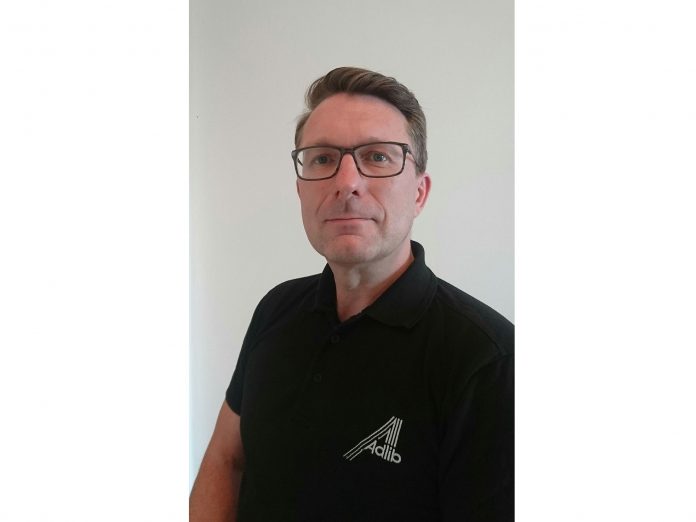 Audio company Adlib has announced the addition of two new key appointments to its Scottish operation, with Barclay Dakers joining as Business Development Manager and Craig Hamilton as Operations Manager.
Adlib's commitment to business in the region was established in early 2015 and consolidated with the acquisition of EFX Audio in November 2015. Dakers and Hamilton will be working alongside General Manager Graham Cochrane and Steph Fleming, Head of Audio.
The building of Adlib's brand and customer relations in Scotland will be one of Dakers' main responsibilities, as will connecting with past, present and future clients to provide creative and appropriate sound, lighting and AV solutions for a variety of scenarios.
Dakers is a highly experienced new member of the company, having installed and run PA systems in several nightclubs and worked with numerous production companies. He worked with Edinburgh University at the world famous Fringe Festival, becoming production manager for several top Fringe venues. His range of experience includes sales, installations and business development and immediately before joining Adlib he worked for leading moving light brand Martin by Harman.
Hamilton will be based in the new warehouse in Glasgow and will be dealing with logistics and the day-to-day running of the facility, working with the Scottish sales and management teams and liaising closely with Adlib's HQ in Liverpool.
Before joining Adlib, Hamilton worked for AMG as Technical Manager at the ABC Glasgow since it opened in 2005. After AMG took the venue over he took on the role of Technical Manager at both the O2 ABC and the O2 Academy, two of the most popular live music venues in the UK. Before then, he was a touring Audio Engineer and also a regular engineer at two of Glasgow's landmark venues, King Tut's and Nice N Sleazy.
"I've always enjoyed working with Adlib crew when they came through the venue and have always been impressed by their professionalism, ethos and approach," said Hamilton, adding that the opportunity to work with the new Scottish venture and to offer levels of choice and support that are "unrivalled" was very exciting.