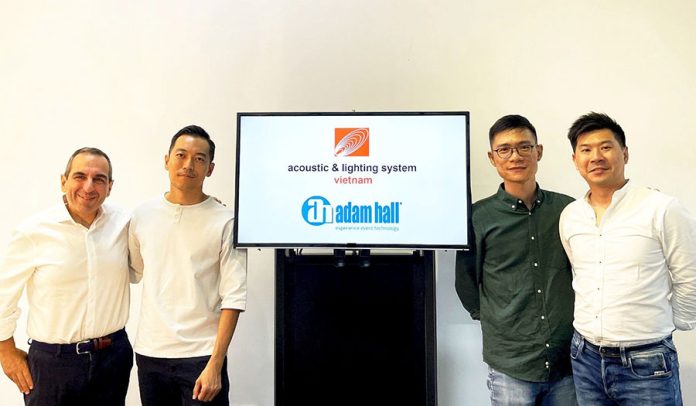 Acoustic & Lighting System will take over the exclusive distribution of Adam Hall Group brands LD Systems, Cameo, Gravity and Palmer in Vietnam.
In addition to the Vietnam market, Acoustic & Lighting System also covers the sales markets of Malaysia, Singapore, Indonesia and Thailand. The extended range of services offered by the A&L Group includes technical project consulting as well as a comprehensive service and maintenance offer for all sales brands.
"The Vietnamese market is one of the fastest growing regions in Southeast Asia and offers tremendous opportunities for a broad-based manufacturer like Adam Hall Group," commented Ben Lee, Country Manager Vietnam of Acoustic & Lighting System.
Glenn Lin, Business Development Manager, Asia Pacific, added: "The A&L Group has more than 30 years of sales experience in Southeast Asia and extensive expertise in audio and lighting. Given the rapidly growing pace in Vietnam, Acoustic & Lighting System is the perfect partner for Adam Hall Group."