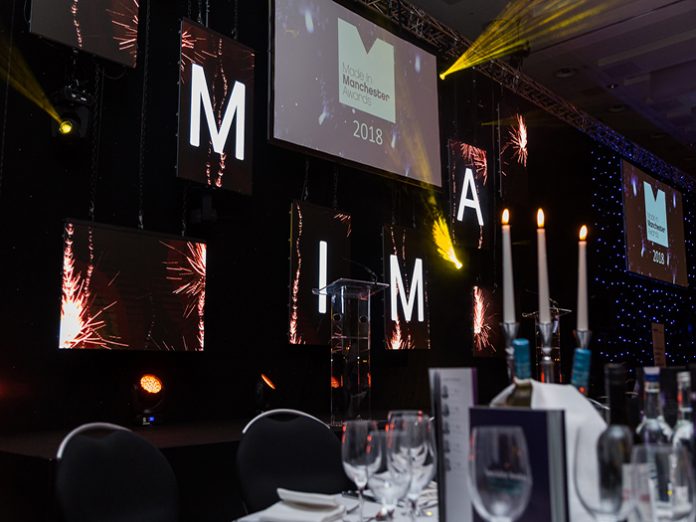 A.C. Entertainment Technologies Ltd (AC-ET) has helped full event production services company, VisionEvents Manchester (VE-M), to upgrade its equipment inventory with some of the very latest technologies, including Green Hippo, Panasonic, ProLights, Sennheiser, Manfrotto, Doughty and Tourflex Cabling.
VE-M's complete event services cover all creative and technical aspects of client projects – including event planning & solutions; creative graphics & video production; and technology equipment hire. VE-M were keen to invest in high quality new video, sound and lighting technologies for their AV department, so approached AC-ET, knowing that the company would be able to meet all their needs. Mike Docksey in AC-ET's external sales team oversaw the sale. Working with product specialists in the company's dedicated Video, Lighting, Audio and Rigging divisions, he selected from over 200 industry brands – including some available exclusively in the UK from the company.
AC-ET supplied a large 30 sq metre indoor video wall system featuring 120 separate 50cm square ProLights AlphaPIX2 LED panels, plus related system equipment and flight cases. With their 2.97mm pixel pitch, they provide high image resolution from as close as 2 metres, making them perfect for displaying live feeds or pre-recorded content to audiences located at close proximity to stage sets.
In addition, AC-ET's in-house Tourflex Cabling custom cable assembly service supplied 120 1.1 metre lengths of both Tourflex Datasafe Ultra Cat5e cable and PowerCON extension cable, for networking together and powering all panels in the ProLights AlphaPIX2 video wall. For events where the budget, time or space do not permit using a video wall, VE-M purchased 6 Panasonic high brightness DLP projectors – including the powerful, rental-friendly PT-RZ770 laser projector delivering maintenance-free operation for up to 20,000 hours.
To deliver VE-M's creative graphics & video content to devices, AC-ET supplied a Green Hippo Hippotizer V4 Karst+ media server. Providing the super fast graphics processing power needed for real-time generative content and 3D mapping, it delivers smooth 4K video playback and huge creative possibilities for image manipulation – whether for an indoor event or projection mapping onto a building.
VE-M also purchased ProLights' Eclipse 'Tungsten white effect' LED Fresnel and LED ellipsoidal solutions. Consuming only 200W compared to conventional 1K Fresnels / 750W ellipsoidals, with less heat output and no lamps to replace, the fixtures are another rental-friendly investment.
On the audio side, VE-M invested in Sennheiser professional handheld lapel radio and omni-directional clip-on microphones to deliver highly accurate sound reproduction for optimum speech intelligibility, combined with robust wireless receiver technology ensuring the highest reception quality.
Rigging infrastructure equipment supplied included Manfrotto wind-up support stands, plus Doughty Zenith truss lifts and solid truss adaptors.
Once delivered, AC-ET also assisted with product training on the new systems at its Northern sales office in Leeds.
VE-M recently used its ProLights AlphaPIX2 video system for the first time on an industry awards event in Manchester. As background 'eye candy' surrounding branding being projected onto a screen above the stage, 2-piece AlphaPIX2 panels were flown in separate vertical and horizontal configurations around the stage, featuring the event's initials and celebratory 'fireworks' visual effects.
VE-M Director, Darren Howard, commented: "VE-M are absolutely thrilled to receive the delivery of nearly 600 separate items from A.C. Entertainment Technologies. Working with them has been fantastic. Mike and their product specialists made the process of sourcing some of the very best technologies the industry has to offer, very easy. Dealing with just one company for everything we needed, backed by extremely professional service and after-sales support, really added value to the whole experience. We would highly recommend them and definitely use them again."
AC-ET's Mike Docksey concluded: "It was an absolute pleasure to work with VE-M. I'm sure their clients will be very pleased by VEM's major investment in these leading technologies, to ensure they continue to offer the highest production values for events."