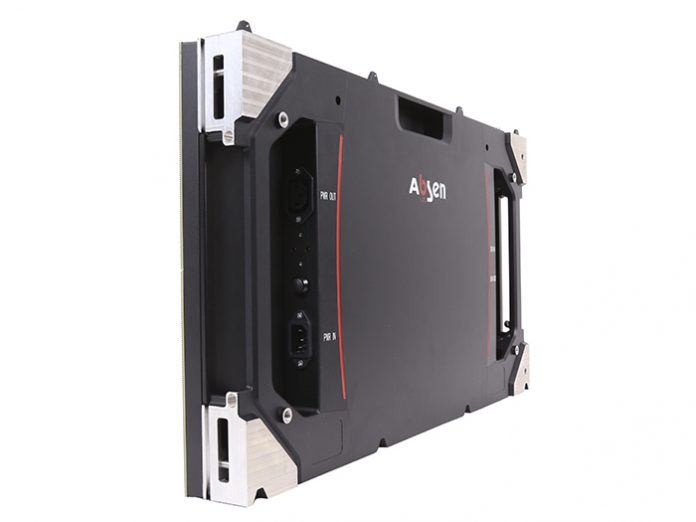 Absen's new A27 series delivers the best of both worlds to advertising, retail, corporate and all fixed installation environments. With a 27.5-inches diagonal, the A27 series shapes up to be the perfect replacement or alternative solution for LCD screen applications.
The new series comprises three models: the A2725, the A2719, the A2715 and the A2714, with a respective pixel pitch of 2.54mm, 1.906mm, 1.58mm and 1.46mm, boasting a 3840Hz refresh rate and high brightness of up to 1,000 nits. Designed to be as standardised, simple to use and easy to set up as an LCD screen, the A27 series boasts dot-to-dot FHD for true 16:9 4K resolution, HDMI interface/APP control, and ADA-compliant, VESA compatibility for simple and fast front installation into any space.
As an LED video display, it packs the punch of high brightness, stand-out colour and delivers seamless zero-mm digital wall art. The Absen A27 is the next level of digital signage. Available in three versions, offering pixel pitch ranging from 1.58 – 2.54mm, the A27 Series institutes black matte SMD LEDs for crisp contrast complementing a vivid and uniform display quality that is rich in colour detail, thanks to a 110 per cent colour gamut. Premium chip technology maintains complete detail and a high contrast ratio even in low light images.
Ruben Rengel, Absen's Managing Director for Europe and Oceania, commented: "Absen is the expert in LED display technology and A27 is the first series from Absen to enter the LCD world. This new series really does represent the best of both worlds with the highest quality visual display designed in the format of the most popular, straightforward displays for retail and fixed installation."
The A27 series represents a major step forward for LED technology. Absen has removed the problematic elements of LED to create a screen that is easy to install and simple to use. Operation and content management is simplicity itself: content can be delivered wirelessly or through a wired connection, controlled remotely; its modularity and 0mm seamlessness make it the ideal choice for retail, public and corporate environments.The A27 series can be linked together and maintained in uniform flatness, using in-built levelling latches, in any configuration not limited to just its rectangular 16:9 proportion. Alternatively, the series can run curved at 90 degrees, either concave or convex.
Not only is the A27 series VESA compatible, it can be installed with Absen accessories in a multitude of environments: ceiling-rigged, stacked or wall-mounted. The Absen EasyMount kit allows the Absen A27 be front installed at a super slim installation thickness of just 10mm, perfect for the retail environment. All servicing of the product can also be carried out from the front, to ensure continued uptime.