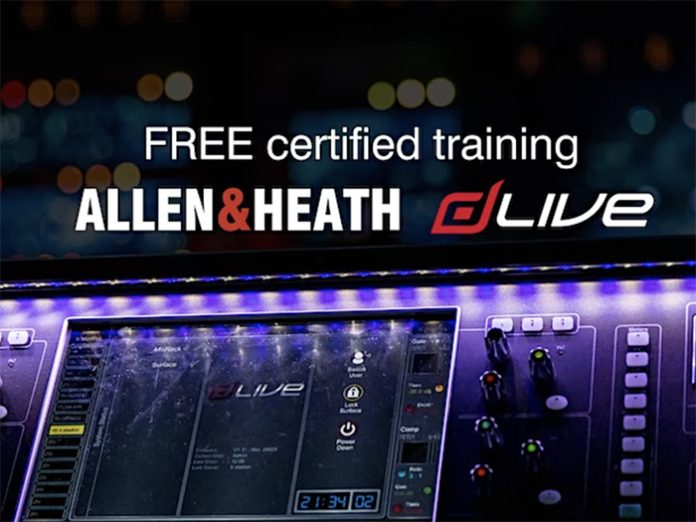 Free Allen & Heath dLive training is being held at A.C. Entertainment Technologies office in February. Learn how to harness the full power of Allen & Heath's premier dLive consoles from qualified Audio-Technica engineers. The session also includes an insight into Allen & Heath latest Avantis console.
Arrive from 9.30am for tea/coffee, 10:00am start, runs until 3:00pm on Tuesday 28 February 2023 at A.C. Entertainment Technologies – Leeds
A buffet lunch will be provided, as well as a conducted tour of A.C. Entertainment Technologies facilities.
End the day with certified Engineer Status on the dLive digital mixing consoles.
Hands on session and practical application with dLive –
Allen and Heath's premium dLive console range has been designed with a feature set which makes it an ideal choice for a variety of users, including:
• Professional touring
• Broadcast
• Prestige installations
• Theatres
• Corporate events
Click here for more information and to register.