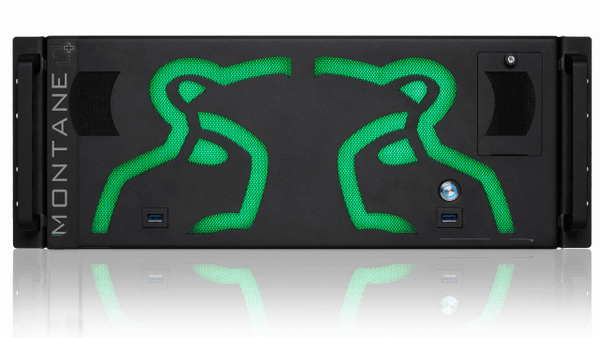 Green Hippo has launched Hippotizer Montane+, the newest Hippotizer Media Server. The latest addition to the Green Hippo family features Notch, the real-time graphics workhorse, a favourite among content creators.
The Hippotizer Montane+ enables users to create, simulate, render, composite, edit, and play in real-time, with Hippotizer V4's pin system allowing uses to control content from the lighting desk, or other controller.
Montane+ features 2 DP 1.2 outputs, and offers latest graphics card technology, enabling over 25,000 Notchmarks. The media server also comes with 10 free Notch FX as standard, plus a playback license.
Ryan Brown, Green Hippo Product Manager, commented: "We're really excited to launch the Hippotizer Montane+. It pushes the creative boundaries of AV professionals, with a familiar workflow that works in all stages of live production."
Hippotizer Montane+ is available from November 2017 worldwide.