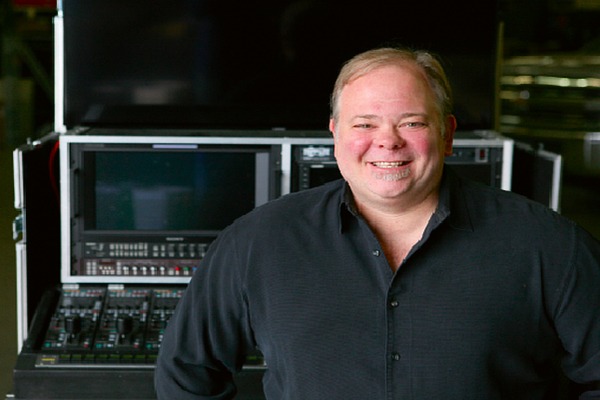 How did you initially get into the entertainment technology industry?
"Pure nepotism. I had an older brother, David 'Hud' Haney, who played Hammond organ in regional rock bands, and then was one of the top monitor engineers in our industry for a long time. I was a big kid, so he started taking me to work at gigs when I was 15. He used to look up at me and call me "little brother", quite cheekily! It was fun, and my brother and I were close. That's what kept me coming back. I did OK initially as I was not afraid to work hard, so he introduced me to Stephen Gudis, a local promoter in my hometown of Knoxville, Tennessee, and I worked gigs for him for the next seven years until I got out of college. It was a great way to make pocket money as I went to school. Little did I know it would lead to a lifetime career."
Did you take the educational or DIY route?
"Both. I worked as a stagehand for seven years as I mentioned, and I studied Communications at Carson-Newman University. I graduated from there with a BA, with an emphasis in Broadcasting and a minor in History. Then work as a stagehand, and just being around my brother as he advanced shows, was definitely my education initially. He was mixing Waylon Jennings, working in North America and Europe, so just the osmosis of listening was great. But just as important was continuing to work hard, be humble, and listen to those I worked around locally. I observed and interacted with the folks who came through with shows, or vendors who provided the equipment. I knew about signal flow from my brother, and wired a lot of stages, and stacked and flew a lot of PA in those years. I also built steel, carried a monkey wrench and put a lot of truss together, assembled rock 'n' roll sets and convention booths, pushed a tonne of boxes, and loaded a lot of trucks. I am a member of IATSE Local 197 in Knoxville, but joined in 2001 after I was well into my career. I intended on working in sports as a broadcaster after college, but was persuaded to take a job on the road within a month of graduating. Next thing I knew, I was on a two day sub ride to Las Cruces, New Mexico."
You've recently joined Upstage Video, what can you tell us about your new role?
"I've been brought in by Upstage Video to help build a business in concert touring and music events. Obviously from my background and experience at other video vendors, that is right up my street. Upstage Video is already a successful LED vendor; I'm just helping to expand their book of business in music, and adding my knowledge and relationships to the company. I am very impressed by the organisation that Doug Murray has built, and we work similarly in that we bring more to the table for our clients than just the gear – we bring great people and great service."
After some time honing your skills in the business, what's your favourite aspect of working within it today?
"I've always enjoyed the people. Our industry is full of men and women who improvise, adapt and overcome. There are many characters in our industry, and their stories are endless and entertaining – I've known guys named Pig, Dog, and Animal! We are an interesting tribe in the music business. We can be everything from Bohemian to a chameleon, to practical, to creative, to avant-garde – all the colours of personality. Any tour bus is a great experiment on the human condition!"