With a name that pays homage to Motörhead, We Are The Road Crew Podcast, marks the latest in a recent slew of roadie-generated podcasts that put the spotlight on those working in the live touring sector. The brainchild of Ben Firth from Made At Last and hosted by Music Journalist, Stephen Hill, the show has already accrued an audience of touring veterans and passionate music fans keen to discover more about the world of live touring.
"The idea behind the show stemmed from my personal experience, having toured with various bands before I became a studio-based audio engineer," began Firth. As well as pursuing a career behind the faders, over the past few years, Firth has also built up Made At Last – a PR company whose goal is to promote new and emerging musical talent. Although discovering talent was the original focus, over time the company has branched out to cover many aspects of the industry, from PR, playlists and exclusives, to producing music-based content across all forms of media.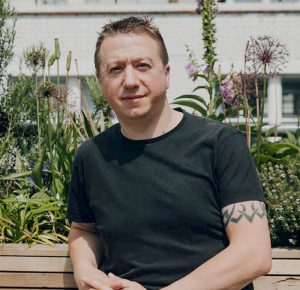 This year, Firth wanted to ensure that those working in the industry also got their moment. "I have always felt like the people behind the scenes are hidden away somehow, with nobody really knowing who these people are, thus they never get the praise they deserve. We have all been to shows that we remember for being great performances by the band or artist, but if it wasn't for the hugely talented crew working night and day behind the scenes to make those shows happen, they wouldn't exist."
Hosting each episode of the podcast is rock media personality, Stephen Hill. As host of the Riot Act Podcast, Hill has become a familiar face in the world of alternative music, writing for Metal Hammer as well as co-hosting the magazine's podcast back in 2013. "Stephen is a fantastic music journalist and has been involved with many music publications over his career; he is extremely knowledgeable and passionate about music in general," stated Firth, who has worked with Hill on a number of projects over the years.
"It's no secret that we share a passion for metal, rock and alternative music," he added. "But his unique personality and interview talent shines through, appealing to a wide audience." With a wealth of knowledge as a music critic, each episode Hill aims to get each interviewee to give an insight into life on the road. Firth explained: "Each episode so far has been essentially a one-to-one conversation. I've tried to mix the guests within the season to cover the many different job roles within the touring personnel world – for example, sound engineers, lighting directors, tour managers, PR representatives and backline techs."
Now in its second season, the podcast features notable interviews with Audio Engineer, Jon Burton (The Prodigy); Stage and Lighting Designer, Paul Dexter (Elton John and Motley Crew), and Crew Chief Peter Hince (Queen) – among other big names on the touring circuit. "Each show is fascinatingly unique," Firth said. "I'm sure both myself and Stephen have our own personal highlights, but certainly for me, growing up as a Queen fan, speaking to Peter Hince, who was Head of Queen's Road Crew between 1973 and 1986, was an absolute honour."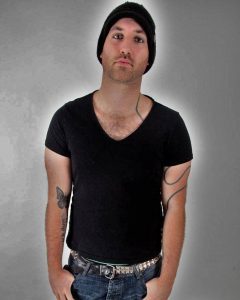 Firth explained that although the podcast has gained a following within the touring community, listeners are made up of a range of backgrounds. "We have many who are just passionate music fans, who love live music and appreciate the roles that touring crew do to bring you that live experience."
The podcast's latest season has picked up a sponsor – Signature Brew – a company that also has a history of supporting live music. "Having them on board is a perfect fit for the show and we hope that that relationship will continue to develop over the coming years," commented Firth.
The next season will be in partnership with Factory Originals, known for creating high-quality content for brands, agencies and broadcasters. "Once the government restrictions ease, we will be back recording in the fantastic surroundings of the Podcast Lounge at Factory Studios in London," stated Firth, who hinted that there was already an amazing list of crew personnel ready to take the hot seat.
Photos: Made At Last
---
This article originally appeared in issue #253 of TPi, which you can read here.