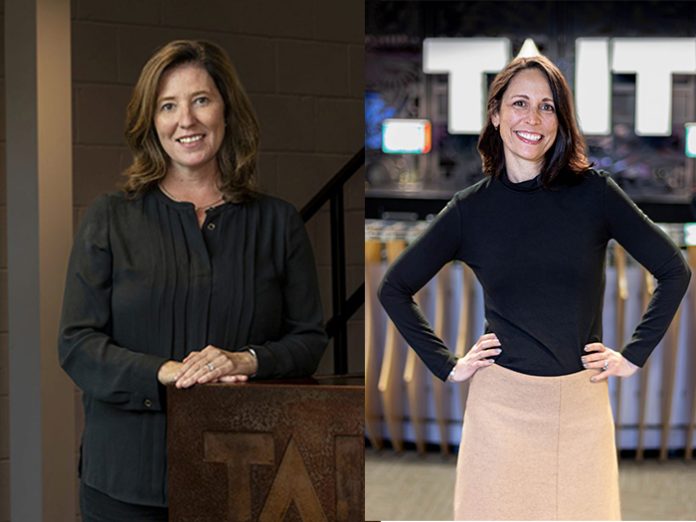 TAIT has promoted Gemma Hodgson to Chief Commercial Officer. At the same time, Jess Chalifoux, brand and marketing industry veteran, has joined TAIT as VP, Global Business Development with a focus on expanding and growing relationships, identifying and securing new business opportunities and further strengthening the overall customer experience. Chalifoux will report to Hodgson.
"This promotion reflects Gemma's strong leadership and her absolute commitment to putting our clients first," said Adam Davis, CEO of the TAIT Group. "At TAIT, we are strengthening our dedication to delivering end-to-end projects from concept to delivery with a focus on understanding both the creative and the technical aspects of our clients' needs and developing the best strategy to bring each of their unique visions to life."
"I am thrilled to continue to build upon the accomplishments and partnerships we have established during the past 17 years I have been with the company," said Hodgson. "I am constantly reinvigorated by the incredible breadth of our work at TAIT, by the vast number of industries we touch, and the overwhelming innovation we drive each and every day. Bringing on Jess will serve to further bolster our position in the industry and I can't wait for her to hit the ground running."
Hodgson first joined TAIT in 2006. Prior to joining the company, she was trained at the Bristol Old Vic Theatre School in the UK and then spent several years working in stage management and automation for the cruise ship industry. Her extensive technical knowledge and background has served to catapult TAIT's tremendous growth in the cruise market and well beyond. Having spent the last 14 years in the USA and recently relocating back to the UK, Hodgson's purview has progressively expanded over the years to include growth markets such as live and location-based experiences, theme parks, museums, large theatrical shows, and much more.
Chalifoux brings to TAIT over 20 years' experience as a lead agency partner to clients all over the globe. She has grown an incredible array of client relationships across numerous industries. In the world of real estate, Jess has developed brand and marketing activations across a range of projects including commercial, mixed use and residential properties, with a real interest in the art of placemaking and the power of design and programming to bring a space to life. In the world of brand creation, marketing, and advertising, Jess has broad and deep experience creating compelling brand stories and fully integrated brand activation programs for major brands such as Target, Athleta, Hawaiian Airlines, Product (RED), and Google.
"When brands want to reward customer loyalty, launch a new product or service, or simply inspire people with rich storytelling, TAIT can be that partner who helps clients determine how best to conceptualize, design, produce and deliver memorable experiences that connect emotionally," said Chalifoux. "To offer all of that at an incredible level of creative and tech integrity as a global, turn-key solution is truly differentiating."